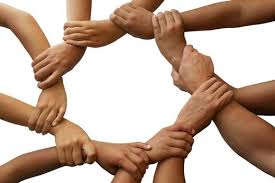 Social cause!! Indeed an interesting word right? But how many people really are in front to do a social cause? A few I guess. People always say that they do much social work like donating money, donating clothes, adopting and feeding street dog etc. but do they really care? Donating money is not going to help as it is just wasted on little things like electricity and repairing of the house where the orphans stay. The real social work would be if we ourselves get into it and help at least one child each.
A boy from one of the colleges in Mumbai does one of the greatest social work. He himself being a student teaches hundreds of children in slums for free. Being a third year BMM student, he opened a social work NGO which has only one motto "EACH ONE CAN TEACH MANY". Just think being a student we youngsters think of enjoying our freedom and he sacrificed his freedom and leisure time for the social cause.
Not many people can devote their leisure time for the other people. We always think after seeing a child beggar that why India is so poor? But we cannot take the courtesy to take that child along and make him do something better i.e. send him to school where he can get educated and make himself a winner. When we help in making poor study, we contribute to the social cause of educating the country.
We must think that if we are not able to help any social worker, then we will try to work for the social change whenever necessary. Helping the poor adults by giving some kind of job would help to bring the poverty level even down and the dream of poverty free India would come true.
Changes don't just occur it has to be made. So we all must pledge that weather we help a social group or not, we will  try and make a child happy by giving him the basic knowledge needed just enough that would not allow him to beg for the rest of his life.
At last I would say that "WE MUST TAKE A SMALL STEP TOWARDS MASSIVE CHANGE IN THE SOCIAL CAUSE."
– Jiten Godhania.
The following two tabs change content below.
Latest posts by Kabeer Rath (see all)