One of the pioneers of marketing and technology.. Steve Paul Jobs was born on February 24, 1955 in San Francisco, California. His unwed biological parents, Joanne Schieble and Abdulfattah Jandali, put him up for adoption.  Steve was adopted by Paul and Clara Jobs, who moved to the suburban city of Mountain View a couple of years later. The Santa Clara county, south of the Bay Area, became known as Silicon Valley in the early 1950s and thus Steve grew up with a neighbourhood of engineers working on electronics and other gizmos in their garages on weekends.
Early Days: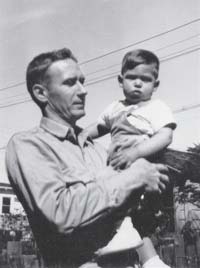 At the age of 13, he met one of the most important person in his life, Stephen Wozniak. Five years later when Steve reached his college age he told his parents he wanted to enroll in Reed College — an expensive liberal arts college up in Oregon. He dropped out of college soon after the first Semester as he thought it was  not a place when he belonged. He was interested in eastern philosophy, fruitarian diets and LSD and moved to a hippie commune in Oregon where his main activity was to cultivate apples. After coming back to California he got a job in a small video maker Atari.
Birth of Apple:
Wozniak, whose interest in electronics had grown stronger, was regularly attending meetings of a group of early computer hobbyists called the Homebrew Computer Club(pioneers of personal computers at that time). Woz with immense knowledge and talent wanted to make a personal computer for himself. Steve took interest and visualized that his friend's exceptional talent and invention of computer board could be sold to computer hobbyists, who wanted to write software without the hassle of assembling a computer kit. Steve convinced Wozniak to start a company for that purpose and hence Apple was born on 1st April 1976.
Apple got it's first investor in January 1977  a Intel executive turned business angel Mike Markkula who invested $250,000. Soon after Apple II become viral in the market the Apple founders became millionaires. In the wake of Apple's success, its investors decided it was time to go public. The IPO took place in December 1980, only four years after the company was started. Steve Jobs's net worth increased to over $200 million, at age 25.
Leaving Apple:
Because of his hot temper and his relative inexperience in technology or management, Steve Jobs was thrown out of the Lisa project(a computer with GUI and mouse). As a revenge he took up Macintosh(of a cheaper alliance than Lisa) as a new project. Macintosh was considered as a great success(for a few months) as the project Lisa had relatively failed. However, the sales were plummeting but Steve refused to focus on that and rather behaved as if he had saved Apple.
 This created a lot of tension within the company, especially between Steve and the CEO, John Sculley, who used to be very close but now stopped talking to one another. In May 1985 the Board announced a reorganization where Steve had no operational duty whatsoever-  he was only to remain chairman of the board. Steve was thunderstruck. Apple was his life, and he was effectively kicked out of it.
The NeXT years and Pixar: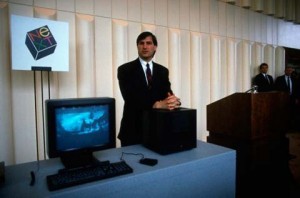 After 4 months of travelling and trying out new ideas he came up with the NeXT computer company aimed for higher education. When it came out, the NeXT Cube was indeed a great machine. But it didn't sell — it was late, and way too overpriced. The sales remained only till hundreds. The NeXT co-founders certainly left the company along with it's billionaire investor, Ross Perot. Steve was devastated and started focusing less on work and more on his family.
In early 1986, he bought the small group of computer scientists, and incorporated it as Pixar a computer graphics division. It also became a software company.  He funded the company for whole 9 years. Disney signed with Pixar for making a full-feature computer-animated movie. Steve took Pixar public the week following the movie release in November 1995. Steve who owned 80% of the company saw his net worth rise to over $1.5 billion — five times the money he had ever made at Apple in the 1980s!
Return of the Master:
Business was not going well for Apple at that time and Board of Directors took a decision of bringing back the co-founder of Apple as the new CEO. The few months after Steve Jobs came back at Apple were among the hardest-working in his life. He came back and released the new product iMac. After that this man never stopped  making innovation and surprising the market by his products such as iPod, iPod Mini, iPod Shuffle, iTunes, iPhone, iPad.
Heath issues:
Unfortunately, while he had never been so successful professionally, Steve Jobs had to start fighting cancer with renewed intensity. In late 2003, he had been diagnosed with pancreatic cancer of a rare kind, that could potentially be cured by surgery. On June 2004 he agreed to have surgery and  looked healthy for the next five years, and spoke publicly of being 'cured' of cancer at his famous Stanford speech in 2005.  Yet  from 2008 no one failed to observe how thin he had been and concerns about his cancer started popping up again.
 Finally, at his last public appearance in June 2011, he unveiled his plans for the future Apple campus in Cupertino, a huge spaceship-sized building in the shape of a perfect circle. All of this was in place when, because of his increasingly deteriorating health, he resigned as Apple CEO on August 24, 2011. A month after resigning he peacefully died at his home surrounded by his family members.
What a massive loss to the world! Pioneer of pioneers has finally taken his seat in deathbed. World had got to learn immensely from Steve that life is full of highs and lows but if you are persistent enough to break them and set yourself free..then my friend you are amongst the people who has changed the world drastically.
-Vatsal  Doshi