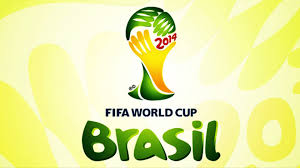 Fifa World Cup or any other major international tournaments are important to the respective countries, media and football fans like us, but the people who have a very close look at these tournaments are the scouts and managers of top European clubs who want to bolster their squad. There is also a great attraction for the young upcoming players, the future stars as they can be long term solutions for clubs.
Here are 5 best young players of this world cup:
Paul Pogba
Two years back Manchester United let this young talent go to Juventus for free as then Man Utd manager Sir Alex Ferguson didn't like his attitude and right now this midfielder is regarded as one of the best young players in the world. He is quoted to be worth 40m pounds now. United fans will be kicking themselves but Pogba has been a beast in the middle for France's campaign also scoring goals, this guy will surely be worth the watch against Germany in the quarter finals.
James Rodriguez
Few years back James Rodriguez was offered to Man Utd for mere 5m but Sir Alex Ferguson rejected him and now this Monaco star has been reported to have a bid of 50m from Real Madrid. He has been pivotal reason of Columbia's success this far. He will be watched closely against Brazil as it would be a great match between Neymar vs James Rodriguez.
Romelu Lukaku
Chelsea's striker is a beast and every fan knows this except Chelsea's boss Jose Mourinho, he has been important in Belgium's team. He hasn't scored tones of goals but he has had great premier league season with Everton and with Chelsea signing Diego Costa, Lukaku will be in radar of many top clubs.
Memphis Depay
This teenage Dutch winger has pace, skills and enormous talent. Netherlands have become favorites to win it and Depay also has fair share of credit to his name for Oranje's success this year. He might be joining Man Utd as Dutch national coach takes over Man Utd as a manager after this world cup.
Raphael Varane
Real Madrid and France's defender has turned out to be one of the best Center Backs in the world and he proved it in the World Cup matches. Even Ferdinand tweeted, United to buy this beast of a defender. He is young but has a brain of an experienced footballer the way he plays his games.
– Jainam Jhaveri