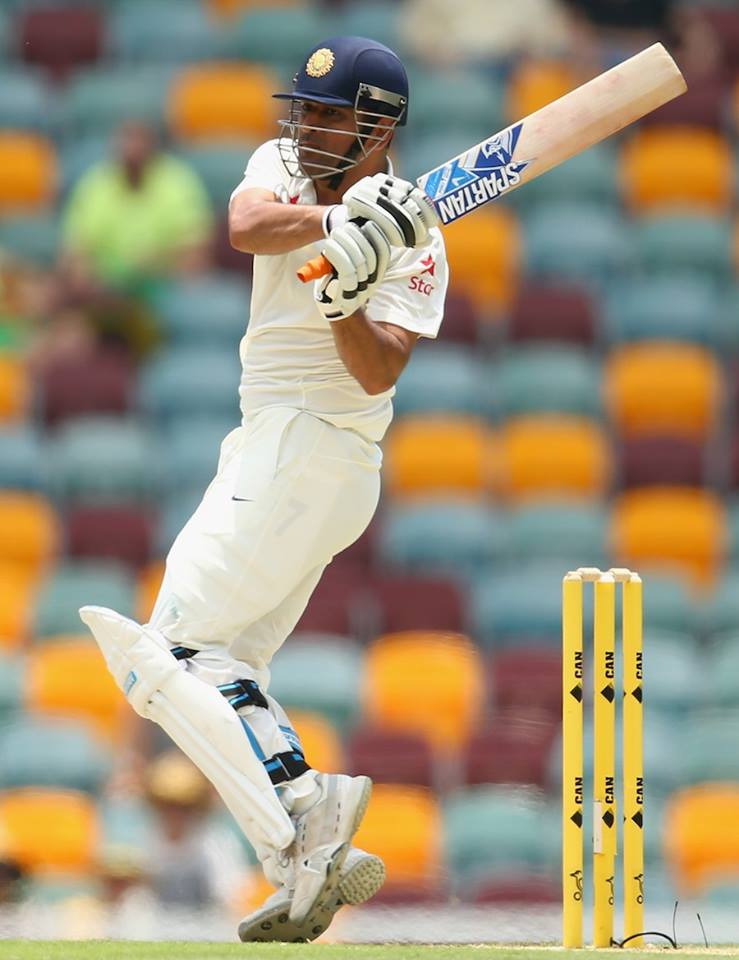 After hearing the words "Cricket" and "Captain", only one name comes in our mind- Mahendra Singh Dhoni. Don't you all agree? People call Sachin Tendulkar "master blaster" but Dhoni is no less. At a very young age he has set many records and achieved many big things. From his Ranji Trophy debut to his ongoing achievements, there are lot many things to know about him.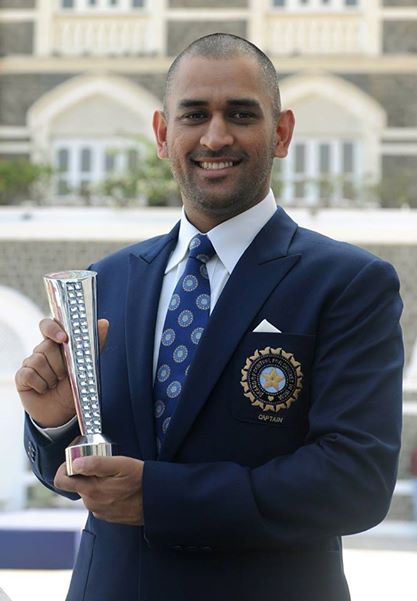 Here are some of them:
LIFE BEFORE HIS CRICKET DEBUT

       MS Dhoni, that is Mahi, was born in Ranchi on July 7, 1981. He studied at DAV Public school in Ranchi. 
Initially Mahi wasn't much interested in cricket and used to play and excel in sports like badminton and football and was also selected at club and district level in these sports. He was a goalkeeper for his football team and was sent to play cricket for a local club by his coach and though he had not played cricket before, still he was able to impress everyone with his wicket-keeping skills and became regular wicketkeeper at the Commando Cricket Club (1995-98).
       Mahi was also a Train Ticket Examiner (TTE) with the Indian railways at the Kharagpur railway station from year 2001-2003 to support his family.

NATIONAL AND INTERNATIONAL DEBUT

     In 1998, Dhoni played for Bihar U-19 team but the team lost against Punjab in final, but due to his excellent performance he was selected to play for Bihar in the Ranji Trophy
     He made his Ranji Trophy debut for Bihar in 1999-2000 as an 18 year old.
       After his successful seasons in 2003 and 2004, he was picked for India A-team and from there his international cricket career started.
        Dhoni's international debut was in a ODI game against Bangladesh on December 23, 2004.
        His test debut was against Sri Lanka on December 2, 2005.

TAKING CAPTAIN-SHIP AND EXCELLING IN THAT TOO

      Dhoni was appointed as Indian Cricket Team captain in 2007 for the ICC world T20 in South Africa. India won this T20 series under his captaincy.
He has broken many records during his career most famous of which is when he became the most successful Indian Test Captain with 24 victories, surpassing Sourav Ganguly's record of 21 victories from 49 tests.
He is the only captain in history to have won all the three ODI global titles- World T20 2007, 2011 World Cup and 2013 Champions Trophy.
Under his leadership, India became number one Test side in ICC rankings in December 2009.

OTHER ACHIEVEMENTS

      *Dhoni holds the record in ODIs for the highest score by a wicketkeeper-183 not out which he hit against Sri Lanka in October 2005.
     *Mahi has won the Rajiv Gandhi Khel Ratna Award, India's highest honour for achievement in sports, for the season 2007-08.
      *He was named the ICC ODI Player of the hear twice-2008 & 2009.
       *MSD was a part of the ICC world ODI XI for five times in a row.
       *He won the ICC LG People's Choice Award in 2013.
       *He holds the record for wicketkeepers in tests with 263 dismissals (226 catches, 37 stampings).
        *In 2011, he was conferred with the rank of honorary Lieutenant colonel by the Territorial Army. 
       *In 2012, he was awarded an honorary doctorate degree by De Montfort University in Britain.
       *He holds record for highest score by an Indian captain and also the first Indian wicketkeeper to complete 4000 runs in Test Cricket.

HIGHEST PAID AND HIGHEST PAYER

      In June 2014, Dhoni was named in the world's top 100 highest paid athlete list by Forbes. He was ranked 30th with a total earnings of $30 million.
       MSD has continuously (from past 2 years) been the highest individual income tax payer in Jharkhand state & one of the highest in India.

SECOND HIGHEST ENDORSER

    Mahi is the second highest endorse, after SRK, endorsing products of 20 different brands ranging from Reebok to Pepsi.

DHONI LIKES

    Dhoni is a huge fan of motorcycles. He has over 23 bikes in collection ranging from Harley Davidson to Ducati. For the sake of passion he has also launched racing team at FIM Super Sport World Championship by the name MSD R-NR Racing Team India.
He is also fond of his two pet dogs, a Labrador named Zarah & an Alsatian named Sam.