From the perspective of investments and savings, the money in your wallet becomes useless, unless you spend it to buy something.  The money in your password-protected safe becomes useless.  The money in your shiny piggy bank becomes useless. Even the excess amount of money you seep in your bank account regularly, for years and years, definitely becomes useless. In short, money kept idle is useless. Today, obviously there are more number of people who are in need of money than the number of people who hold enough cash. So value to money is essential and there must be certain ways to adopt to boost this value. These are nothing but investments, in various ways. You can find details of these investment opportunities everywhere, but the ones below are specially picked for Indian Graduates. Lets see what are they and how feasible they are for the graduates.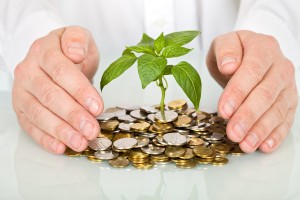 1.) Public Provident Fund (PPF):
Interest Rate P.A.:

8.7% Compounded Annually
Min. Investment:

Rs. 500 in 1 year
Max. Investment:

1,50,000 in 1 year
The beauty:

It allows everyone to invest a sum of money as minimal as Rs. 500 and Rs. 1,50,00 as a maximum amount in one year. 500 bucks for an average graduate of 21-24 years age, is absolutely not a big deal. In fact, graduates can invest more than 500 bucks every "month". For example, even if you invest Rs. 1,000 each year, for fifteen years, it will become 15,000 plus 8.7% annually compounded interest.
Salient Feature No. 1:

 You can withdraw any amount from your account year after year after the 7th financial year.
Salient Feature No. 2:

Loan can be availed against PPF. No need of Attachment Under Court Decree Order. So by the third year, with an optimum work experience and good amount of earned money, you can actually apply for higher studies which may cost hefty fees. No problem! If you've maintained your PPF account well, you can apply loan at the end of 3rd financial year.
Salient Feature No. 3:

Tax exemption on both Investment and Interest under section 88 of Income Tax (IT) Act
2) Post Office Savings Scheme:
5-Year Post Office Recurring Deposit Account.
a. Tenure: 5 years, can be extended.
b. Interest Rate: 7.5%
c. Min. Investment: Rs 10 per month
d. Max. Investment: No limit
Post Office Time Deposit Account.
a. Tenure: 1 year, 2 years, 3 years, 5 years
b. Interest Rates: As per the chosen tenure (6.25%, 6.5%, 7.25%, 7.5%)
c. Min. Investment: Rs. 200
d. Max. Investment: No limit
e. Salient Feature: Tax exemption on both Investment and Interest under section 80. C of the Income Tax (IT) Act.
These ways of investing money are both understated and not so popular among the young graduates. Change of 5-10 bucks and small amounts like 200 & 500 bucks are very nominal and of course affordable. The features and benefits are already listed. Rest is upto you. Whether you want to let that spare amount of money be in your wallet or add value to it by just putting it into a compounding piggy bank?
The following two tabs change content below.
An accidental science student but a self-acclaimed business and management geek. A man in the middle of his ladder. From my perspective, it simply means I am an undergraduate close enough to complete my graduation (BMS), with a little experience in business. Why BMS.co.in? Two reasons: 1. An emerging interest in writing brought me here, 2. What could be better than contributing to my own community first? Listening to music while travelling is awesome. Writing rhymes is another pastime. A strategy games lover, especially Defense of the Ancients and Age of Empires. Fitness is a must.
Latest posts by Devansh Thakker (see all)