A Bachelors in Management Studies (BMS) course is like that unique tree, which yields all kinds of fruits. Yes! You can relate these fruits to your ongoing course elements, followed by course-related achievable quests. These elements are nothing but various subjects covered while doing the BMS course. Various other activities in a BMS course are all a bonus.
Its amusing when you hear people thoughtlessly commenting about BMS that it is a course of, "jack of all trades and master of none". Sadly, they are correct. But, just partially correct because of the following reasons:
1.) BMS As A Necessity Fulfillment:
Business is a humongous and a diverse field in itself. To study business through formal education, a BMS course is just sufficient and, many times just necessary. Rest, practical knowledge can follow.
2.) The Hidden Previlige:
At the end of a BMS course, you still have a hidden privilege to make the right choice from a wide array of options whereas, a degree course in engineering doesn't give you enough knowledge about the business world. The most interesting part is that engineers are themselves innovating / working for great businesses. A loss of time is realised after sailing through several years in a particular field only after realising the true potential as well as passion, A BMS course helps you discover both.
3) The Human Resource Aspect:
A BMS course allows you to know about how people-practices are actually conducted in a corporation. You can know this and implement it in your own entrepreneurial venture, or your own future marketing team in a corporation.
4) The Marketing Aspect:
Marketing is the essence of convincing someone to do something (basically buy products) in a formal way. A way which is followed by the corporations. The methods may be too many but all you need is to grasp great marketing knowledge, not for getting a job, but also to market yourself when you don't get a job.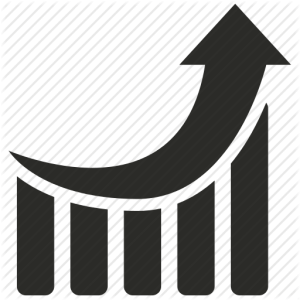 5) The Law Aspect:
People from arts, engineering and various other fields prefer to buy a book based on laws concerned with businesses. Guess what! You already have it in your mind. Its not easy though, to remember all sorts of laws, but it creates a whole lot of difference when you refer in and they refer it. And you know what I mean!
6) The Finance Aspect:
The most important part of our existential capability is finance. Existence in the terms of sustainability or survival, which are too basic to live a decent life. Another sub-aspect about finance, is that it provides abundant knowledge about how things work in a financial institute.
So, earning a degree certificate along with wide knowledge from various fields is pretty awesome! A degree with a sense is nothing but a BMS. In this, you can excel in all sorts of fields open in front of you. Its your call! Choose BMS, continue in it and  eat all sorts of fruits in the span of the three years. Discover yourself through BMS, discover life, discover future.