Why Is Cleanliness Important In Our Life
 
Cleanliness is very important in our life. We must keep our surrounding clean. If we will live in a clean environment then we can stay away from many diseases like malaria, dengue etc. Because flies sit on dirt and that flies pollute our food. Because of which we suffer from poison.
Our Prime Minister Shri Narendra Modi has also sent good message of cleanliness to the people. He spreaded awareness among all the people. We should teach the children about cleanliness from childhood so that they can understand the value of cleanliness. There should be one subject based on cleanliness in school and teacher should check every student's uniform, shoes, nails, etc. daily.

People should visit place to place and conduct cleanliness camps at different areas to educate everyone for cleanliness. There should be a dustbin at small interval by the side of road. By doing this people will not throw the garbage on the road. We should build toilets in rural areas, schools, etc. as much as we can. Cleanliness is a must for every individual, though it may be children, senior citizen or youth. If every person takes oath that the way we keep our self, our home clean in the same way we will keep our surrounding environment and our country clean, then only our country's dream or our Prime Minister Mr. Narendra Modi's dream will become true and our country will be called clean India and beautiful India.
Nowadays due to 'SWACHTA ABHIYAN' implemented by Modi, we are able to see wipers every day in the morning cleaning the road. India has become a country where 'spitting on road' seems to be the birthright of the people. Seminars should be conducted in schools to aware students. Competition should be organized by which students will practically understand the importance of being clean and making the environment clean. Many film stars have come up and are actively participating by cleaning the places and are appointing nine more members to get joined with this program.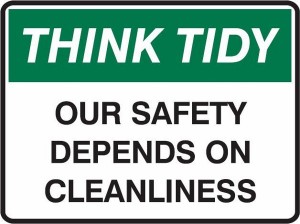 Whenever we travel to a foreign country, we observe that their environment is so clean. In India we have to be always careful while walking on the roads due to untidiness of the roads. The foreign countries have many strict rules which don't allow them to pollute the environment. Even in India rules should be strict so that everyone follows it and make India clean.
The Government has proceeded one step towards cleanliness, so now it is even our responsibility to help the government and co-operate with them. 'Cleanliness is next to godliness' this proverb should be followed by all and make India so beautiful so that even the foreigners will get shocked. From now onwards we must take an oath that we will never pollute our country and built a beautiful India.
http://https://www.youtube.com/watch?v=4PaaR1B0b2w