India is the country where we see arranged marriages happening very often because most of our culture averse the concept of love. So what is the reason arranged marriages are given more priority than love? Here are the
10 reasons according to me which can help us get our thoughts straight: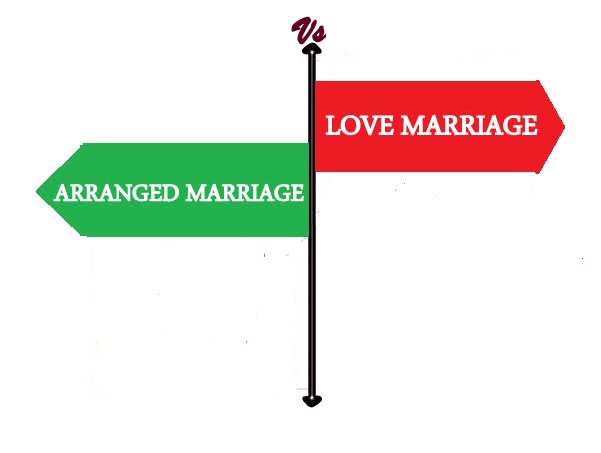 1.:  Planning
    You know, when we say 'love is blind' at some point I agree in this statement because when we fall in love we do not see which caste, creed, economical background, society and several other aspect has your partner came from. I must say that people should be aware of what lies ahead of them because 'love will not provide us shelter nor will it help to survive.
Parents agreement:
    Apparently, in India parental control does matter because I have seen parents who do not let their children do whatever they feel like. Our parents are not against love, they are against our partner's background because they are staking their children's lives on a stranger, obviously they want someone who can keep a hand on their shoulders and say 'fikar mat kariye, apki beti ka hum aap jitna khayaal rakhege'
Respect for each other
    Since arranged marriage couples have not known their partners from schools or colleges, they have a certain sense of respect and maturity that they show publicly and even in personal issues. This respect which nurtures over time into tender love which helps in planning and sewing up loopholes.
Bonds between families:
     In India we quote like that, 'Couples are not the only ones who get married, even their families get married' this creates a sphere of love, understanding and fun because every other person know every other person with the agreement of their families so there is less to worry about and more to laugh about.
Higher level of commitment:
     Arranged marriages are all about 'commitments' and not 'love at first sight' and people in arranged marriages do what they say because they have this diligence of responsibilities. For example; the husband says he will come home after work, so he won't go anywhere else because he knows his wife must be waiting for him. That inner-self won't allow him.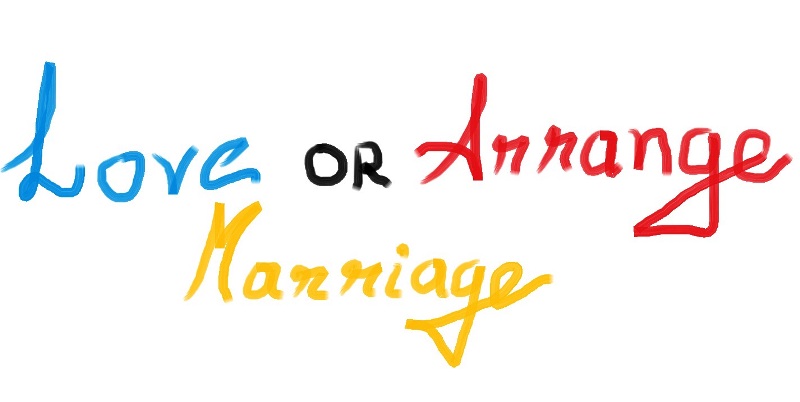 Society approval:
    The most annoying feeling when the neighbors and the gossip queens chatter like they are the ones who have the rightful authority on our lives. You can be saved from the 'iska-ladka-toh-uski-ladki-ko-ghar-le-aaya' bullshit.
Moreover, you will get everyone's blessings which is more prominent than any of these pointers.
Longlasting love:
    Long-distance relationships and arranged marriages are somewhat similar bonds between a couple because the tenure for intimacy is only after knowing our partners properly and not just hoping to conclusions every now and then. There is this excitement and proper knowledge about our partners as to who they are inside and out.
Economical understanding:
    Due to the respect we give to our partners in arranged marriages it establishes a pavement for better unorthodox open-minded thinking where both partners can get into any occupation they want so that there is a scope for economic stability in the house where even the mightiest problem can be executed with a touch of accountability.
Family support
     Marriage is an institution which requires moral support and togetherness. If a couple is going through hard times (which at some point everyone does) they need to be with someone who can be reliable, who can be our shoulder to relieve on and who better than our own family. Furthermore, if the family is productive they can be even their economic support.
Dating:
      Last but not the least I must say you can recuse the blind dates set up by your friends, online dating and that ludicrous fantasies of 'passing by romance'. Because what I say to myself is 'love is a magical comfort food for the weak and uneducated people'.
Even as Abraham Lincoln has said '"Marriage is neither hell nor heaven, it's just purgatory". I also wanted to clear out the stereotypes which teenagers have set up for arranged marriages that it's something that 'giving our life to a stranger' that's never the case you can be engaged, know the person in and out, good and bad. Love is not a preservative neither it's wear and tear, it will happen to you the second time but now it will be known, experienced, nonchalant and of course beautiful. It is not necessary to happen only with your crush or your childhood friend but with a person who has acquainted you recently but knows you better than yourself.
The following two tabs change content below.
Mohammed
Hey guys, As you seen my display I am from the BMM department, nothing more right now