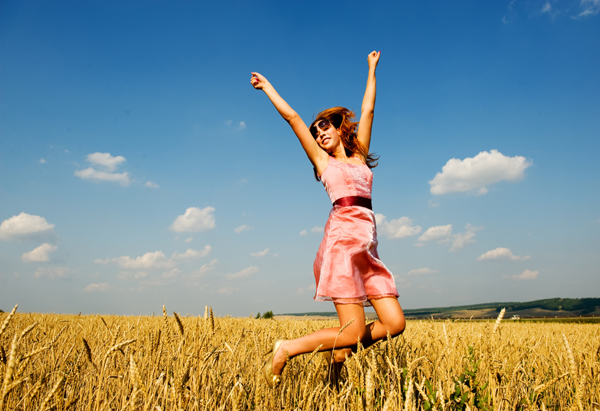 What is happiness? It can be anything starting from a small thing like joining a college or a big thing like achieving the target of your life. We don't need a reason to be happy. We can be happy in small things of life.
Below are 5 ways to find true happiness:
Make true friends
Make few friends, but make true ones. Don't make many friends but remember that the number of friends you make must remain true to you and also you should remain true to them. Friends are someone who make your life worth living. They make you forget all your worries and are always there to cheer you up. They are the true reason for your happiness. So make more friends and lead a happy life.
Spend time with your family
Your family is the most important part of your life. They are the reason for what you're today. They need your precious time and you will really feel satisfied and happy when you are with them. They are our lifesaver. They always guide us amid show us the right path. You must follow their advice and love them to get their love back. Your mom that gave you birth is the best person who can help you overcome the stress and make you happy. Your dad can give you solution to each and every problem of life. Your brother or sister with whom you fight alot but at the end you need them to share your secrets with. So love your family they are the most precious part of your life.
Don't take stress
We must not take stress regarding small things. We must always remain stress free. It will help us in finding true happiness. By taking stress we can never take correct decisions. We must perform yoga to reduce our stress or we must go on holidays. We can lead the happiest life if we don't have stress in our life. So don't take stress and live a happy life.
Don't let your past affect your present
Past is past, don't let it affect your present life. Only then you may achieve true happiness. If something from your past comes between your present it may ruin your life. We never know what from the past comes and affect us in our present life. So its better that we solve our past matters there itself and never allow the previous matters to come in between our present and future. By doing these you can find true happiness.
Forgive people
If someone hurt you or broke your heart in anyway forgive them. If they are not good, you show them what goodness is. If you'll behave like him then what is the difference between both of you. Keep your heart big and forgive them for their mistakes. By doing these you'll seriously feel very good and light hearted. So forgive people and be polite.
These are the true ways to find happiness of life. You must do what your heart says. Never listen to anyone, be yourself and spend a cheerful life.