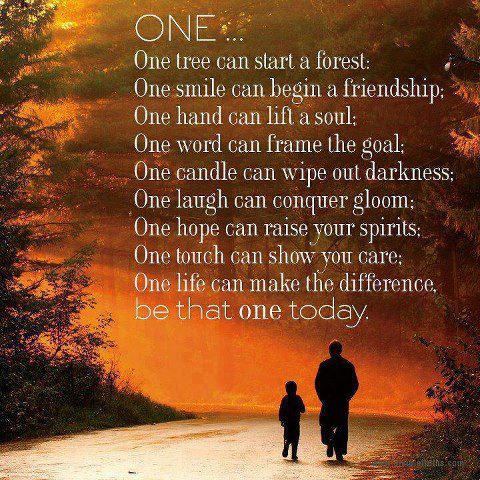 I have always loved people who inspire me, encourage me to do something in this world. 
Meeting such people or seeing such people have always given me something new to take in. 
We all in our lives go through ups and downs, its part of our lives. During such times we need someone in our lives who will help find a way or encourage us to get up and fight back.
There are very few people like this. 
For me, the people who make difference in my life are firstly my parents, my friends and then people who inspire me. 
The category of people who inspire me is a long list because I have learnt good things from everyone, learning good things made a difference in my life. 
I have learnt good values and things from my parents as well as from strangers. Even sometimes people around you make a difference in your life.
There are people who are complete strangers and have helped me in my difficult times, my friends who have supported my in my tough times are the people whom I can never forget. 
Helping each other in the times of difficulties makes a lot of difference in our lives as well as in other's lives.
There are many great people who have given this world so much without expecting anything back. 
Mother Teresa gave her entire life to ameliorate the conditions of other people. So much love she had in herself which I believe no one will ever have in this life time. Not only her there might be people who are commoners who will do such small things in their lives even if they don't have anything, but it will make a difference.
When I see people like this, it makes me think that if I could at least something which would help few people around me it would make a tiny difference in their lives as well as mine. 
When you make a difference in other people's life it also affects you in some way or the other. 
Only thing is to remember the people who have made a difference in your lives.  
Thanking them for coming in our lives and making a difference. 
I am sure you might have met at least one person who has made a difference in your life. And also you must have done something which has made a difference in someone else's life.
SANIYA P. RANE 
The following two tabs change content below.
I like to live life to the fullest , this is the reason why I love to write about various things in life and about life in general.
Latest posts by Saniya Rane (see all)