The first expendables received a mixed range of compliments and criticisms in that it had no real storyline, yet it did have spectacular action sequences that did not use CGI. It received a 6.5/10 from IMDb, a below average 41% from Rotten Tomatoes and 7/10 from ToCinemas. Expendables II received roughly the same comments and criticism and received a 6.8/10 from IMDb, 65% from Rotten Tomatoes and another 7/10 from ToCinemas.
Expendables III is expected to have more of a storyline, past movie references from the movies that the members of the cast have acted in and also better, more bloody and violent action with close quarter combat as well. My predictions will be that IMDb will give it another 6.5/10, Rotten Tomatoes will give the movie 68% and ToCinemas will be generous and give the movie 8/10. Overall the movie isn't the most highly anticipated movie of the year, yet it does have a name for itself and it will be a movie you won't want to miss, especially if you've seen the first two.
The Expendables 3 Synopsis
In The Expendables 3, Barney (Stallone), Christmas (Statham) and the rest of the team comes face-to-face with Conrad Stonebanks (Gibson), who years ago co-founded The Expendables with Barney. Stonebanks subsequently became a ruthless arms trader and someone who Barney was forced to kill… or so he thought.
Stonebanks, who eluded death once before, now is making it his mission to end The Expendables — but Barney has other plans. Barney decides that he has to fight old blood with new blood, and brings in a new era of Expendables team members, recruiting individuals who are younger, faster and more tech-savvy. The latest mission becomes a clash of classic old-school style versus high-tech expertise in the Expendables' most personal battle yet.
The Expendables 3 Credits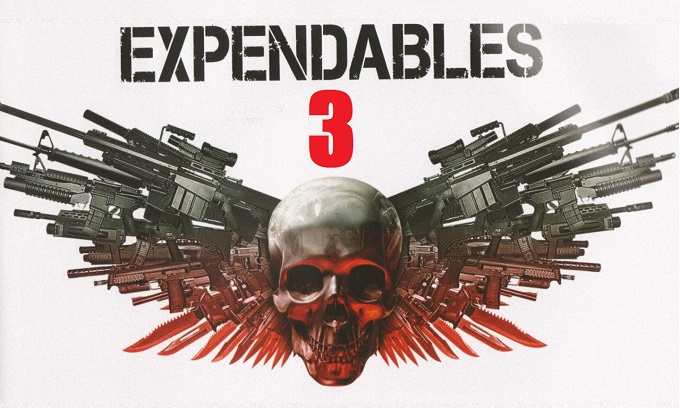 Starring: Sylvester Stallone (Barney Ross), Jason Statham (Lee Christmas), Antonio Banderas (Galgo), Jet Li (Yin Yang), Wesley Snipes (Doc), Dolph Lundgren (Gunnar Jensen), Kelsey Grammer (Bonaparte),Terry Crews (Hale Caesar), Randy Couture (Toll Road), Kellan Lutz (John Smilee), Ronda Rousey (Luna), Glen Powell (Thorn), Victor Ortiz (Mars), Robert Davi (Vata), with Mel Gibson (Conrad Stonebanks), with Harrison Ford (Drummer), and Arnold Schwarzenegger (Trench)
Written by: Sylvester Stallone, Creighton Rothenberger, and Katrin Benedikt
Directed by: Patrick Hughes
Produced by: Avi Lerner, Kevin King-Templeton, Danny Lerner, Les Weldon, Trevor Short, Boaz Davidson and John Thompson
Distributor: Lionsgate
Release Date:    August 15, 2014
BY HARSHVARDHAN SINGH.