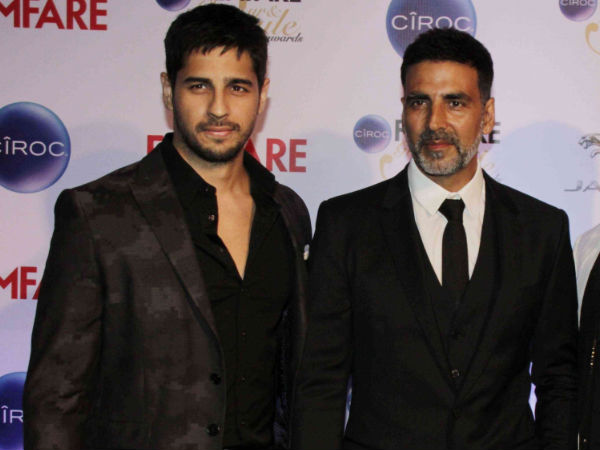 1) Brothers is an upcoming Bollywood movie starring Akshay Kumar and Sidharth Malhotra in lead roles.
Aren't you surprised to see Akki and Sid in a movie together? Can this pair be another Karan-Arjun? Well, we need to wait and watch. 😉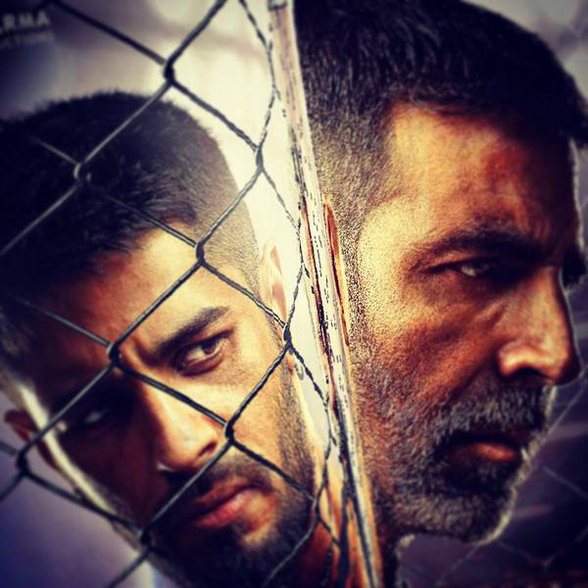 2) Brothers is an official remake of the Hollywood film 'Warrior' which was released in 2011.
Hmm, not bad! Warrior had received critical acclaim with many people in the industry praising the acting, fight scenes, cinematography and music. Based on 174 reviews, the film had got a rating of 7.3 out of 10.
3) Brothers is an action drama film which also stars Jackie Shroff, Jacqueline Fernandez, Shefali Shah and Kareena Kapoor Khan in supporting roles.
If the 2 most beautiful ladies who are currently ruling Bollywood  – Kareena Kapoor Khan and Jacqueline Fernandez come together, then I think you can expect a mix of emotional drama and funny scenes in the movie, nahi?
4) Brothers movie is slated to release on 14th August 2015.
Wow, the producers might have already started celebrating the success of the movie's 200 crore plus box office collections. The success formula of having booked the long weekend all over India in August 2015 works. Nahi?
5) Brothers film first poster was released on 9th March 2015 and second poster was released on 6th June 2015.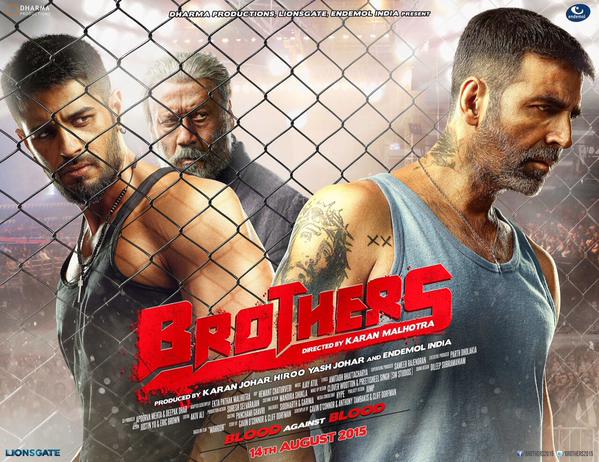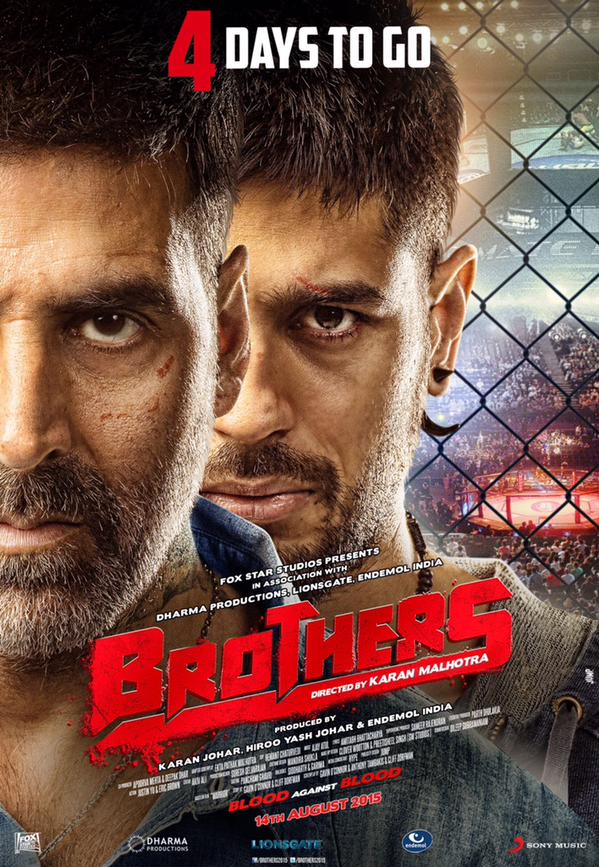 Akki and Sid's fans are already going ga-ga over the film's posters on Facebook and Twitter.
6) Brothers is directed by Karan Malhotra and produced by Dharma Productions, Lionsgate Films and Endemol India.
It is the same Producer-Director duo of Agneepath who are going to make a comeback with Brothers.
7) Brothers is a story of 2 estranged brothers who are pitted against each other.
Well, the story is actually about Akki and Sid who face each other in a martial arts tournament. For Sid fans, you will be really excited to know that Sidharth Malhotra had actually undertaken a month's training in mixed martial arts for the movie.
8) Brothers trailer is expected to be released on 10th June 2015 at https://www.youtube.com/user/DharmaMovies
Here is why Akshay Kumar and Sidharth Malhotra fans are eagerly awaiting for the trailer:
1) Akshay Kumar's scars and Sidharth Malhotra's cool ear accessory in the new Brothers poster! #BrothersTrailerIn4Days
2) #BrothersTrailerIn4Days trended in 7 seconds! Akkians and Sidians, WHAT A TEAM!
 4) SID+ AKKI =
#
BROTHERS
___/\____ ITS GONNA BE EPIC BLOCKBUSTER FOR