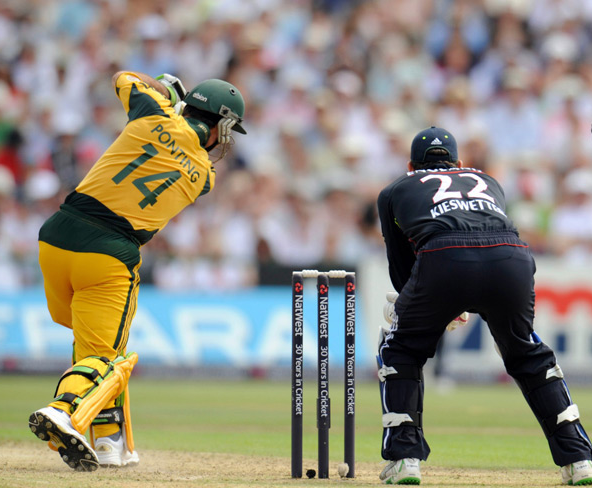 Cricket has always been an exciting sport where there have been crazy last ball wins, great comebacks, recoveries which have created some of the most extraordinary, heartbreaking and greatest One Day Cricket matches the world has ever seen.
5. Hamilton – New Zealand vs Australia 2007
It was 3rd ODI between rivals New Zealand and Australia. During that time Australia were the best team on the planet and no one dared to challenge them, even in this match Australia made a staggering 346 runs in 50 overs. The match looked pretty much one sided but somehow heroic displays of Craig McMillan and McCullum helped New Zealanders win the game by just 1 wicket.
4. Sydney – Australia vs West Indies 1996
Some of the greatest matches have not always been of high-scores. This particular match saw a mere 172 runs made by West Indies and it took Australia a great knock by Michael Bevan and a last ball victory to win this match.
3. Birmingham – Australia vs South Africa 1999
This was one of the greatest moments in the history of Cricket World Cup when Australia went to finals after ending the semi-final against South Africa as a tie. Australia had scored just 213 runs and it seemed South Africa would be in the finals but when South Africa needed 1 run to win in 4 balls batman run out and the game finished as a tie which would have been a win for South Africa.
2. Sharjah – India vs Pakistan 1986
This match was perhaps one of the most significant moments in India Pakistan's cricketing rivalry. This game made a history in cricketing rivalry and the greatest moment came on the very last ball when Javed Miandad, who had to hit a six to win the game, hit a brilliant six which made history and Pakistan won the Australia-Asia Cup.
1. Johannesburg – South Africa vs Australia 2006
There is no argument about it, this is the best ODI ever played. It was not just a record breaking run chase but also it was about South Africa defeating that time's best team in the world, Australia. Australia had made 434 runs in 50 overs by losing a mere 4 wickets. The game looked done and dusted but it was Herschelle Gibbs who scored 175 runs which helped South Africans register the highest run chase and the greatest ODI victory of all time.
– Jainam Jhaveri
The following two tabs change content below.
BMS Graduate with a Diploma in Software Engg and a Sports Blogger... passionate about Blogging, Football, Video Games, Surfing Internet and Love to Travel and visit new places.