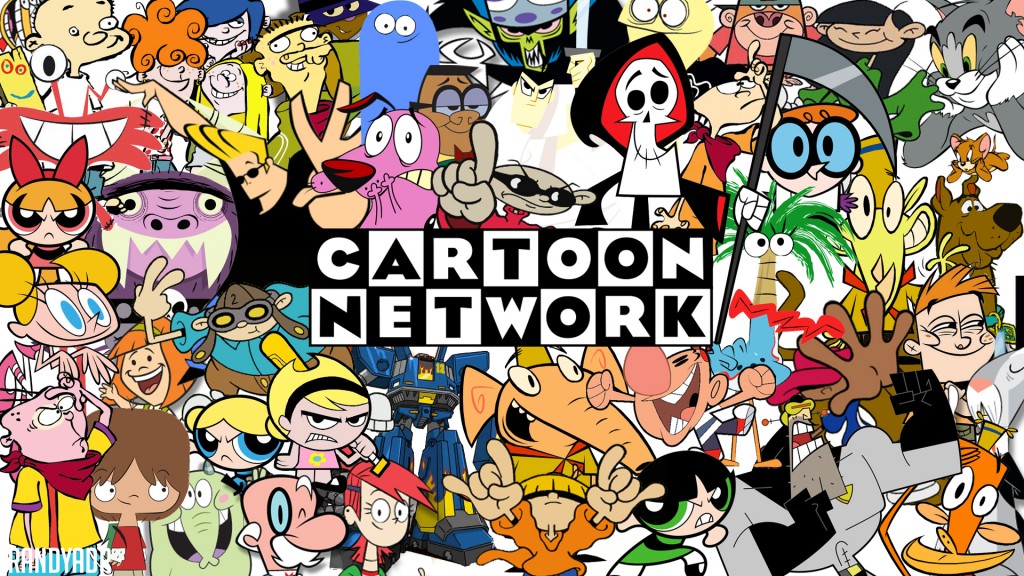 Donald Duck once said," If I constantly stare at the paper, people might start to think that I can read." Garfield once said," If we were meant to pop out of our beds, we'd all sleep in toasters." Even though these shows are no longer played on our televisions but they have surely left a mark in our hearts by their innocence, charm and witty nature. Even though people think that cartoons are for the tiny tots but there are many themes that are enjoyed not only by children but also the grownups. They bring out the child in you. So here is my favorite list of the cartoon series that I have loved since my childhood. So stay tuned…
Tom and Jerry- An American animated series of short films created in 1940 by William Hanna and Joseph Barbera. It centers on a rivalry between its two main characters, Tom cat and Jerry Mouse, and many recurring characters, based around slapstick comedy. You can't forget those cute chases right!
http://www.youtube.com/watch?v=zkxqRthhwIs
Power Puff Girls- The Power puff Girls revolves around the adventures of Blossom, Bubbles, and Buttercup. Each is gifted with a separate color and powers. The girls use their powers to defend their town from villains and monsters. But they also face those children problems like such as sibling rivalries, loose teeth, and personal hygiene, going to school, bed wetting or dependence on a security blanket. Who can forget the naïve mayor and the crafty Mojo Jojo!
Phineas and Ferb- The show follows the adventures of stepbrothers Phineas and Ferb, who live in the fictional town of Danville. Their older sister, Candace is obsessed with either "busting" Phineas and Ferb's schemes and ideas, usually calling their mother to report the boys' activities and that she is obsessed with a boy named Jeremy. Meanwhile, the boys' pet platypus Perry, acts as a secret agent for a government organization called the O.W.C.A., fighting Dr. Doofenshmirtz.
https://www.youtube.com/watch?v=DL3dCaxKc1g
Dexter's Laboratory- The series revolves around Dexter, a boy-genius who has built a secret laboratory, hidden behind a bookcase in his bedroom. The laboratory is filled with highly advanced equipment and access is achieved by speaking various passwords or by activating hidden switches on Dexter's bookshelf. Dexter is frequently in conflict with his hyperactive older sister, Dee Dee .In spite of Dexter's advanced technology, she eludes all manner of security, and once inside her brother's laboratory, she delights in playing haphazardly, often wreaking havoc with his inventions.
https://www.youtube.com/watch?v=ohl_sVSJwFk
Johnny Bravo- He is the muscular main protagonist of the series. His middle name was rumored to be Boston. He is narcissistic and although possessing native cunning, is intellectually challenged, though this is most relevant in the retooled format of the show as Johnny is portrayed more as being cocky and socially inept than stupid in the original format.
https://www.youtube.com/watch?v=xnGnl-UElVA
The Flintstones- The show is set in the Stone Age town of Bedrock. In this fantasy version of the past, dinosaurs, cats, and other long-extinct animals co-exist with cavemen. Like their mid-20th century counterparts, these cavemen listen to records, live in split-level homes, and eat out at restaurants, yet their technology is made entirely from pre-industrial materials and largely powered through the use of animals.
https://www.youtube.com/watch?v=ke0CJEpW6PY
Scooby Doo- It is an American animated cartoon franchise, comprising several animated television series produced from 1969 to the present day. The original series, Scooby doo, where are you! Was created for Hanna Barbera productions by writers Joe Ruby and Ken Spears in 1969. This Saturday morning cartoon  series featured four teenagers – Fred Jones, Dalpne Blake, Velma Dinkley and Norville "Shaggy" Rogers—and their talking brown Great Dane dog named Scooby Doo who solve mysteries involving supposedly supernatural creatures through a series of antics and missteps.
Mr. Bean Series- The title character, played by Rowan Atkinson, is a childish buffoon who brings various unusual schemes and contrivances to everyday tasks. He lives alone and is almost always seen in his trademark tweed jacket and a skinny red tie. He also usually wears a digital calculator watch. He rarely speaks, and when he does, it is generally only a few mumbled words which are in a comically low-pitched voice.
Loony Toones- It is an American animated series of comedy short films produced by Warner Bros. from 1930 to 1969 during the golden age of American animation.  Looney Tunes initially showcased Warner-owned musical compositions through the adventures of cartoon characters such as Bosko and Buddy. Looney Tunes rose to greater fame for creating such popular cartoon stars as Bugs Bunny, Daffy Duck, Porky Pig, Elmer Fudd, Sylwester, Tweety, Wile E. Coyote and the Road Runner.
https://www.youtube.com/watch?v=pMdAwQZI4cc
Barbie- The Barbie film series is an American computer animated and motion capture based direct-to-video film series featuring Barbie. Many of the Barbie movies are stand alone tales. There are several series within the overall collection. The most notable of these are the Barbie Princesses Collection series, Barbie Fairytopia series, mermaid-themed series, modern day-themed series, as well as musical and ballet series.
https://www.youtube.com/watch?v=GgDkaLVD_i8
THANK YOU…
The following two tabs change content below.
Student at Pillais institute of arts, commerce and science. An humble F.Y.B.Com student. Hobbies are reading and writing.
Latest posts by Shabnam Mukadam (see all)