In just some years Rihanna went from a teenage unknown to one of the biggest pop stars in the world. She has already appeared on more than 20 top 10 pop singles. Sales have grown with each successive release of albums. Her singing style and fashion and hairstyle sense have set trends for others to follow. This is a guide to her 5 best songs.
1. "Umbrella" featuring Jay-Z (2007)
Rihanna's #1 smash hit "Umbrella" is a defining song of the decade. The song was written with Britney Spears in mind with hopes of being a comeback hit for her. However, her label, Jive, rejected it saying they had enough songs for her upcoming album already. The song eventually made its way to Rihanna and became the first single from her Good Girl Gone Bad album. It was a #1 hit around the world and made many critics' lists as one of the top 10 songs of the year.
https://www.youtube.com/watch?v=CvBfHwUxHIk&feature=kp
2. "We Found Love" featuring Calvin Harris (2011)
Rihanna headed into the studio with one of the world's top dance music producers, Scotland's Calvin Harris, and the result was magic. This dance floor smash became the biggest chart hit of Rihanna's career and served as the lead single for the Talk That Talk album.
https://www.youtube.com/watch?v=tg00YEETFzg&feature=kp
3. "Disturbia" (2008)
"Disturbia" was the third single from Rihanna's re-release of her album Good Girl Gone Bad. It was written by Chris Brown and his team of writers for him to record. He decided it was more appropriate for a female singer and passed it on to Rihanna. The song is creepy, disturbing, and an impressive dance song. It went to #1 on the Billboard Hot 100 for two weeks at the end of summer 2008. Rihanna performed "Disturbia" to open the 2008 MTV Video Music Awards.
https://www.youtube.com/watch?v=E1mU6h4Xdxc&feature=kp
4. "Only Girl (In the World)" (2010)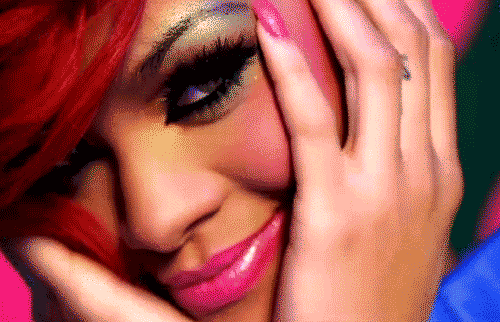 Shaking off the cool, detached mood of the Rated R project, Rihanna returned with a towering dance pop anthem as the first single from her Loud album. It reached #1 on the pop singles chart but not until "What's My Name?" had been there first.
https://www.youtube.com/watch?v=pa14VNsdSYM
5. "S.O.S." (2006)
"S.O.S." borrowed key elements from Soft Cell's 1981 top 10 pop hit "Tainted Love" to put together a banging club hit. It was produced by the upcoming J.R. Rotem. "S.O.S." is the first single from Rihanna's album A Girl Like Me. It became her first #1 pop hit in the US and spent three weeks at the top of the Billboard Hot 100.
https://www.youtube.com/watch?v=IXmF4GbA86E&feature=kp
BY HARSHVARDHAN SINGH