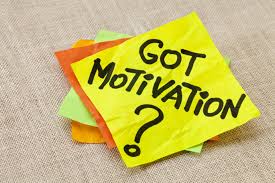 Motivation is what makes a person to do work or achieve its goal. Motivation is nothing but a kind of encouragement. Motivation needed not only in corporate areas but also in various other fields a student will need to be motivated for his/her studies; a housewife may be motivated for doing household chores.
Motivation is like a fuel to your vehicle. Motivation existed since olden times. Lord Krishna motivated Arjuna during Mahabharata, when Arjuna wanted to quit the war. Chanakya the kingmaker developed a system of motivation which worked with carrot, the stick. Chanakya has further developed motivating techniques as Sama, Dana, Danda and Bhed. Sama means consultation, Dana means rewards, Danda means punishment.
Technique used on person should be depends on the nature capacity of the person. A mother uses the technique of Sama (consultation) , Dana ( Reward) when she teaches her young one to walk or talk. While during army training Danda (punishment) is used in order to motivate the candidates. The level of motivation varies from person to person; a person with low-self esteem requires more motivation.
Motivation can be a self motivation or motivation from others where others motivate us to achieve our goal. Motivation is like a fire. Motivation helps you to keep a positive attitude. It gives you strength to stand against all odds. The attitude of never giving up is developed by motivation. All age groups require motivation from a 6 months old to 100 years old.
– Bhargesh Jani