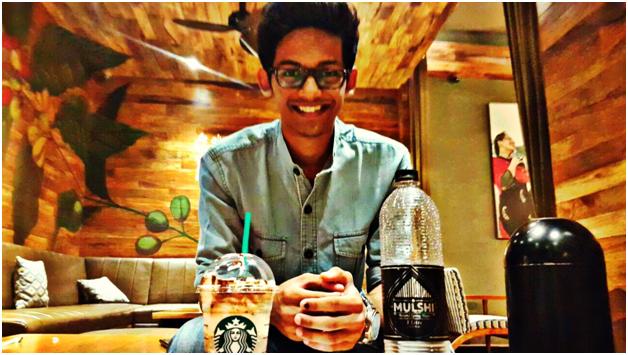 BMS.co.in had a online interview with Rohan Prasad who is the student and BMS CR at K.J Somaiya College of Arts & Commerce.
1) 5 Interesting Facts About YOU:
Achievements / Skills / Knowledge (Academics & Extra-curricular):
State level Silver medalist of FOOSBALL (also known as Table Soccer)
CONTENT WRITER @ BMS.co.in.
Was a Science student till my High School, turned out to be a Management Student for my Bachelor
SKILLS: Good Speaker, I COOK quite well, I Dance, Bathroom Singer, Writer,  Good hold over Technology.
ACHIEVEMENTS : yet to be ACHIEVED.
What is your aim / philosophy of life?
It's not your mistake if you are born poor, but it's a CRIME dying the Same.
AIM/DREAM: To be amongst the FORBES Billionaire's List.
What are your future plans after BMS?
MBA in Marketing and maybe a Doctoral program of the same
What are your hobbies / likes?
None of such hobbies, but i like to do things which are PRODUCTIVE.
Any dislikes?
REJECTION
2)  5 Fantastic Facts About Your BMS Life:
Positive / Negative things about your college?
Positive: Wide Campus & Good Faculty.
Negative:___________________ None 😛
Positive / Negative things about your BMS course?
Positive: Makes a perfect MANAGER.
Negative: But it should be supported by a Masters or a Professional certificate. 🙁
How has BMS course helped you to develop your personality? / What did you learn from BMS?
BMS embedded my personality with some Human Skills, Organizational Behavior,
Management Skills, and et cetera
What are the changes you want to bring in the BMS course?
I would like if there is a change in the methodology that is used for the studies. It would be great if BMS is more towards Practical studies rather being Theoretical.
Share your favorite BMS / college memories?
Became the CR of my Division.
Also Mr.Fresher-14.
3) What are the thoughts / advices / tips you would like to give to today's youngsters?
Stay away from Alcohol, well a cool guy/girl doesn't needs Alcohol to be cool.
Have a Life, Fall in Love, Be Something, Become Rich, and let your existence be IMMORTAL.