"Trust takes years to build, yet seconds to shatter."
TRUST means believing in the reliability, truth or the ability of someone or something. For example: we say that relations should be built on "trust".
From childhood our parents have taught us that we should not trust any strangers because we may not know the real intentions of the person. But when we invest our money in some property we are indirectly relying our trust on an unknown person. And we keep doing the same thing for a long time. Trust can be built by a person if his intentions are good. I'm not writing this article for those who just want to earn people's trust for their benefits but for those who really want to make some good friends. You can win people's trust by simply showing them you care for them and you will be there for them whenever they need you.
So here are the steps that you should keep in your mind while earning the trust of an unknown person:
ALWAYS BE SYMPATHETIC OR CARING: The very first step is to show them you care for them when they are sad or disappointed, tell them you know how it feels like, from which situation you are going through and it will heal by the time goes. It is very important for you to show them that they mean something in your life and you care for them and can be a back support to motivate them in weak times.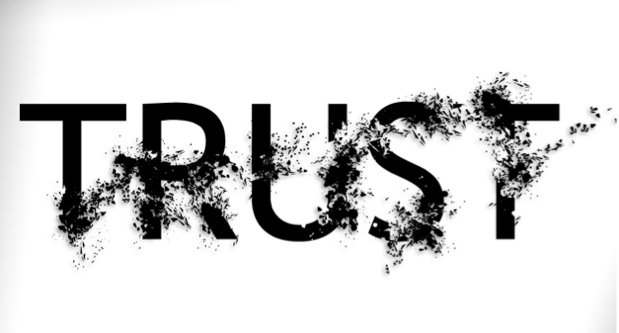 BE THERE FOR THEM WHEN NEEDED: The second step is to take a stand or always be there for them when they need you. Stand and support their viewpoints, it is noted that when people strongly stood by another person's opinion they are the persons who can be trusted and they will be your backbone in every situation.
KEEP SECRETS/ BE TRUSTWORTHY: The next important point is that you should know how to keep secrets, you should not act like a "BIG OPEN MOUTH" exploding all the secrets to the world. A person can only rely on you if he finds you trustworthy, if they think you are a big open mouth, then it is little difficult for you to change their opinion but don't worry it will surely happen one fine day. You should not act like a trustworthy person, you should be a trustworthy person to keep all the matters within yourself.
MAINTAIN IT: The last step is to maintain the trust, when people get to know about each other, they try to judge each other on their actions and try to figure out to trust them or not. If they do so, the relationship becomes strong. If anyone has started trusting you so it's your responsibility to maintain that trust with them and never make them disappointed on you that they have trusted you so much. SO, these are the tips I will tell you to follow to earn people's trust and make some good friends in life and be happy 😀 Good luck!