Lingaa is a Tamil action thriller film directed by K.S.Ravikumar, who also scripted the film in collaboration with the film's dialogue writer, Pon Kumaran. The film released on 12 December 2014, coinciding with Rajinikanth's birthday . Finally he has arrived and what a comeback it is for superstar Rajinikanth after Robot!
Going by the trailers, 'Lingaa', directed by KS Ravikumar is set in two eras — a pre-independence British era, and the present-day world. Co-starring actresses Sonakshi Sinha and Anushka Shetty, the music for 'Lingaa' has been composed by AR Rahman.
Lingaa  takes on the innocent and feeble members of the society and Rajinikanth once again comes here as a redeemer to them.
Music by AR Rahman is exceptional. 'Chalke Re' and 'Din Dooba Hai' which are penned by Gulzar for Lingaa's hindi version are nice, while the background score is brilliant.
To sum up, Lingaa is a mainstream entertainer with some substance, playing to Rajini's strengths. Low expectations and high patience levels would enable you to enjoy Rajinikanth's screen persona.
Verdict: Rajinikanth's mesmerizing energy let down by writing. But give it your time for Superstar's non-diminishing charisma.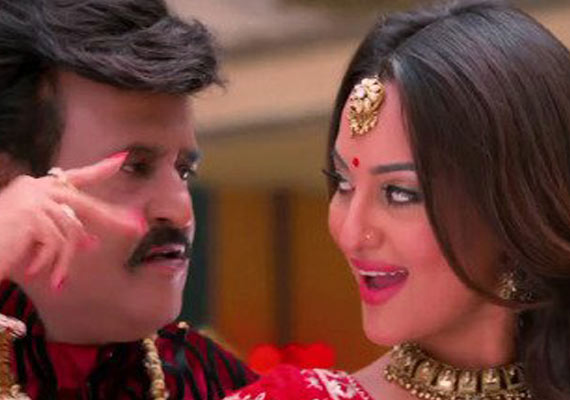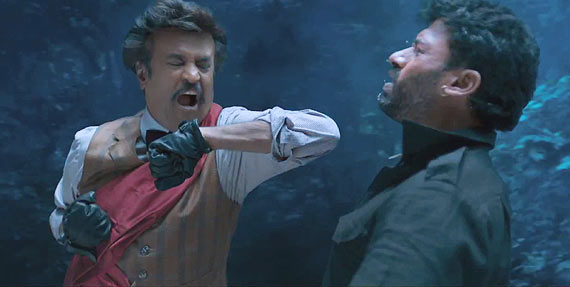 Specially for Non-Tamilians :Check out Lingaa trailer with English Subtitles .Enjoy!! 🙂