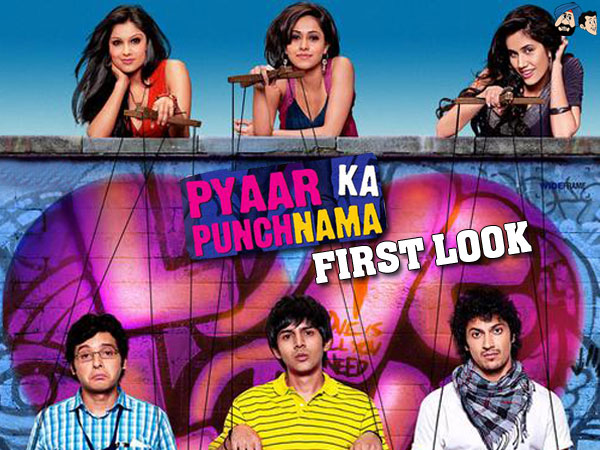 "PyarKaPanchnama"…..Do you remember Karthik Tiwari's long, famous dialogue (Kutta Ban Gaya)? OMG….So funny. Still I have the urge to listen to it once again.
Some other dialogues which can make you laugh out loud:
1. Hero marne ke baad swarg jaata hai … aur villian jeete ji swarg paata hai!
2. Tumhara pyaar na ho gaya..UPSC ka exam hogaya. 10 saal se paas hi nai horaha
3. Aashiq ki tab nahi fatti jab mehbooba ki shaadi ho jaye par tab fatt ihai jab khudki shaadi ho
4. Agar tum safed saree mein laal bind laga kar aa jao … toh maa kasam ambulance lagogi
5. Tu ladki ke peeche bhagega, ladki paise ke peeche bhagegi … tu paise ke peeche bhagega, ladki tere peeche bhagegi
6. Pyar agar pant hai toh dosti chaddi hai … pant agar phat bhi jaye toh chaddi izza tbachati hai
7. When you can't change the girl … change the girl
8. Kashmir na koi le sakta hai aur Kashmir na koi de sakta hai … Kashmir mein bus teen din aur do raatka honeymoon package ho sakta hai
I tried looking for a couple of other such dialogues. What I realized was, Bollywood has a lot of famous dialogues, but all of them are not that funny. But….if you translate the same in English, then you can believe in the statement, "English is a funny language".
Trust me…..you will get a different emotion all together after translation. If hero has to convince his father for his alliance with his girlfriend, he will surely encounter the most famous and popular dialogue "Tum may-re liye mar chukeho".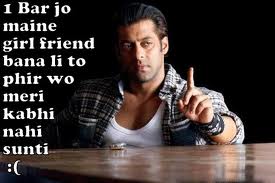 If we say it English, father would have been saying, "You have died for me". Gives me the feeling that son is great and father is indebted to him. Hero goes back to convince heroine by explaining his situation. Here comes her dialogue, "Main tumharaybina mar jaa-oongi". After translating "Without you, death shall be the only thing to come to me".
As if she misses the hero, then no one else would be interested in her. Hahahahaha……. There are other dialogues like, "Kanoon, Kaunsa kanoon…wohi kanoon jisne mere bequsoor baap ko phasi pe chadha diya ? – Law, which law? the law that mounted my father on the hangman"
– Aishwarya J
The following two tabs change content below.
BMS Team aims to help the BMS students all over Mumbai colleges, empower BMSites and revolutionize management education. If you wish to be a part of our core team, write to
[email protected]