The face of main stream Indian cinema Vidya Balan is not just any other actress, rather she is considered to be the Actor (as important as the main actor). No matter with whom she is doing the film or what role she plays she has always been the main light of the film. Her amazing acting skills have won her several awards including Four consecutive Filmfares as well as a National Award. Her work didn't just help her to fetch these awards but also has given an international reputation and that's the reason why she was chosen as one of the Jury members at the Cannes. When the heroines went for a size zero figure this woman broke the ice and stuck to her figure which rather represented a zero and spread the new air of freshness in the industry which not just represented beauty in heftiness and that talent should be the ultimate soul of an actor and not the wieght. There were issues also on her style and dressing sense, but contradictory to the fashion writers and all the criticizers wrote and said she is largely praised for carrying her Indian attire (beautiful silk sarees and jewellery).
Infact the fact that Vidya is one of the very few Indian celebrities who wears Indian Outfits Abroad at International Events and promotes Indian Culture there.
Vidya Balan Cannes dresses –
Here are her last three news stories that grabbed media attention-
1. The DURGA SINGH RANI story
Sujoy Gosh and Vidya were once time considered to be bestest of friends and Vidya's one of the best movies was the film Kahani which was nothing but their hard-work put together.
Gosh decided to put this same formula again and casted Vidya for the lead role for his new film 'Durga Singh Rani' but Vidya just walked out of the film last-minute. Due to this sudden walk-out of Vidya Sujoy had to bear heavy losses and since then their friendship broke. Recently Balan said, "Sujoy Gosh and I don't talk".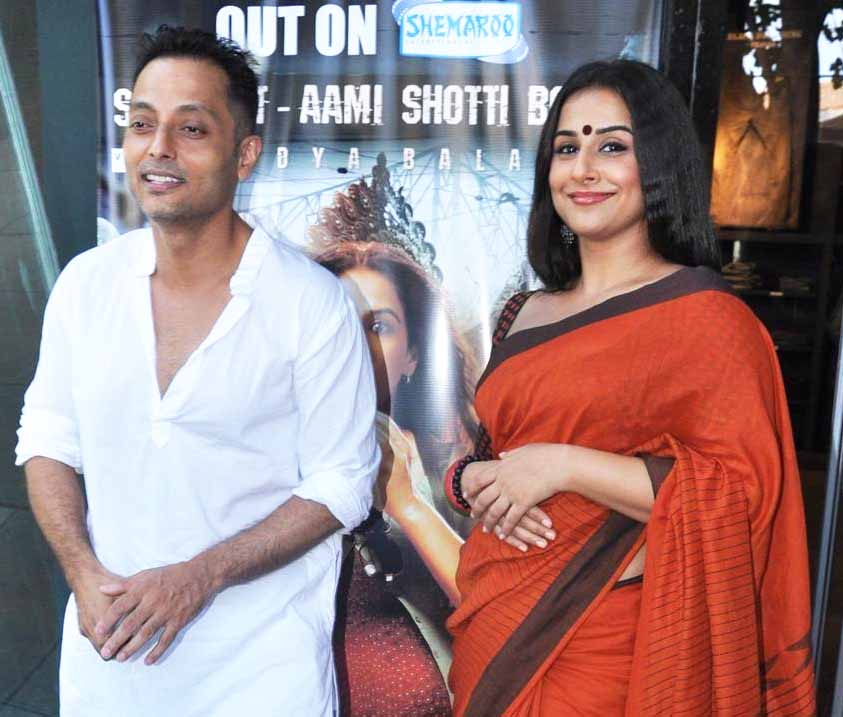 2. Balan Trashing The Wrongdoers
In the year 2012, she was made the Brand Ambassador of Sanitation nationally. She claims that she is a cleanliness freak and and is obsessed with the same. Whenever she sees anybody spitting or throwing things on the road she does reply with "sheeeeee" to embarrass, discourage and make the person realise what he is doing. She also picks up thrown aways on the roads around her compound.
Advertisements by UNICEF–
3.
Vidya's Ishkiya for her Crush
It is known to all Balan fans about her age old crush on SRK. She recently claimed that she is working on writing a script for Shah Rukh to work with her. She also revealed that the script is a love-story which is very realistic and romantic.
Recently Vidya was also in news because of her birthday on the first day of the New Year, that is on 1st of January when she turned 37.
Video of the Anupam Kher's show with Vidya as the guest-(the video shows Vidya's positive attitude towards life and her struggle in life described by her own words)