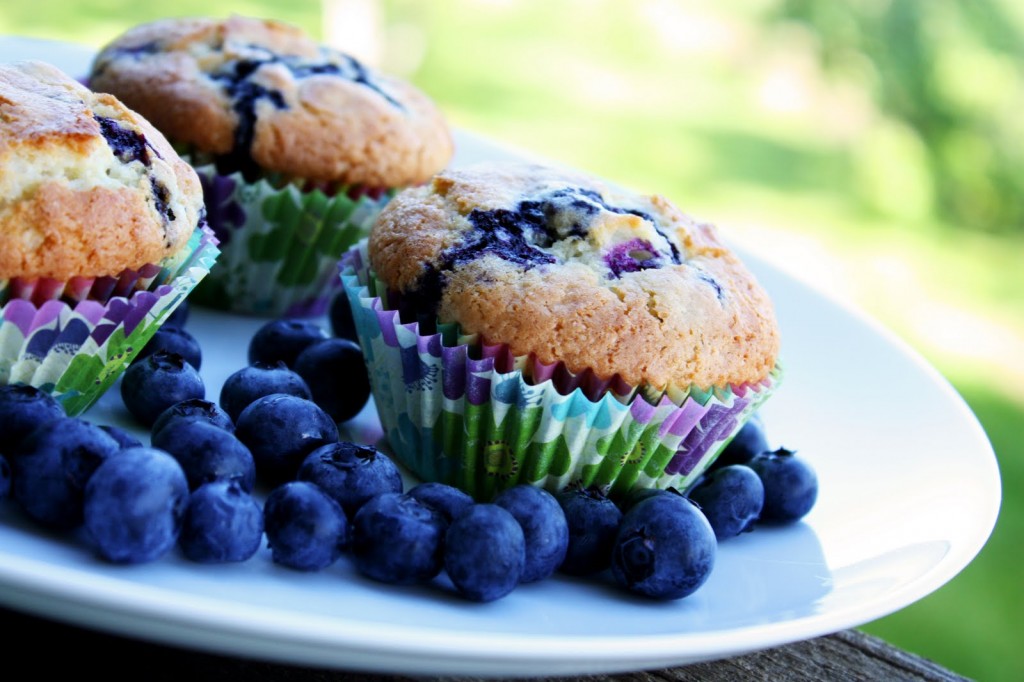 Blueberry muffins are the perfect addition to your weekend, and they make a wonderful breakfast all on their own. Antioxidant-rich blueberries shine in our muffin recipes  are a good source of fiber and an excellent source of vitamin C.
These healthy blueberry muffin recipes use  fresh fruit for a better-for-you breakfast that tastes delicious too..
Ingredients :
1/2 cup Unsalted Butter
2 cups – All purpose flour
1½ tsp Baking powder
½ tsp Salt
2 cups Blueberries (Fresh/Frozen)
1 cupSugar
2 large Eggs
2 tsp Vanilla essence
½ cup Milk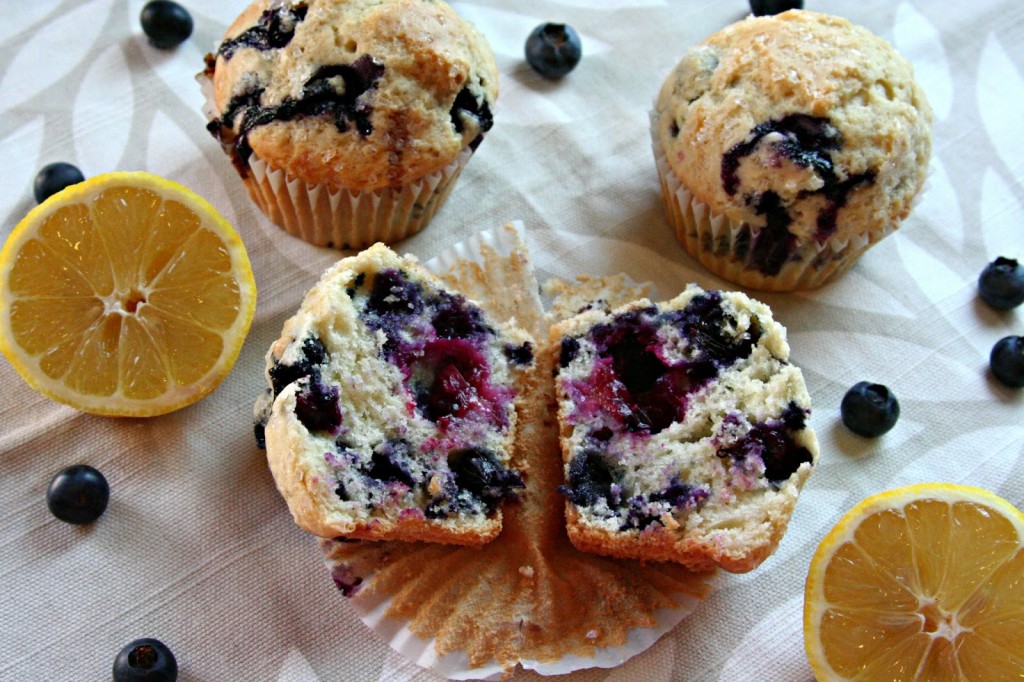 Directions :
Preheat oven to 180 degree. Generously butter a standard 12-cup muffin pan and dust with flour, tapping out excess. In a medium bowl, sift together the flour, baking powder and salt. Toss the blueberries with ½ tsp of flour mixture to keep them from sinking to the bottom of the muffins as they bake. Set aside the flour mixture and the blueberries.
Beat the butter and sugar, using an electric mixer, on medium -high speed until light & fluffy, about 3 minutes. Add the eggs, one at a time,beating until combined. Mix in the vanilla essence.
With the mixer on the low speed, add the flour mixture gradually, beating until just combined. Add milk, beating until just combined. Do not over mix. Using a rubber spatula fold in the blueberries. Divide the batter evenly among the prepared muffin cups.
Bake, rotating the pan halfway through, until the muffins are golden brown and a cake tester inserted in the center of one muffin comes out clean, about 30 mins. Let it cool for sometime. Serve warm or at room temperature.
–  BY PRATIKSHA TRIVEDI
The following two tabs change content below.
Latest posts by Tanvi Gupta (see all)