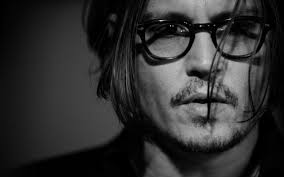 So it is 9th June, birthday of 51 year old Johnny Depp. He is one versatile actor. From a role of a pirate in the Pirates of the Caribbean series to role of a tourist in the Tourist to the role of a crazy killer as Sweeney Todd, he has done different kinds of roles in different kinds of movies from such a long time of his acting career. If one looks at his career in acting it will be known how versatile and unique actor Johnny Depp is.
Here are some of the best movies of Johnny Depp.
Sweeney Todd
Sweeney Todd – the demon barber of Fleet Street, this is a movie where Johnny Depp plays a barber who is a crazy killer. Amazing thing about this movie is that all the singing part is done by Depp himself. It was a greatly received film as acting of Depp was really better than expected.
Charlie and the chocolate factory
It is a movie which will take you to the most unique factory you would ever visit in your life. The story is about 5 children who get the chance to visit Willy Wonka (Johnny Depp) chocolate factory. It is a movie which again shows the versatility of Depp.
Donnie Brasco
It may not have broken any records but this was a movie in late 90s where Johnny Depp got an opportunity to work with the Al Pacino. His role was of a FBI agent who had to take down some gang. He may have not got most of the credits due to astonishing acting by Al Pacino. But surely those who have seen this movie knew what Johnny Depp was capable of.
The Tourist
It is a story about Frank, played by Johnny Depp, a Tourist who travels to Italy to mend his broken heart where he meets Elise played by Angelina Jolie. It is a great romantic and mysterious movie which has action and it does have a great suspense. It is another great work by Depp alongside ever so beautiful Angelina Jolie.
Pirates of Caribbean Series
Johnny Depp's role in as a pirate in the Pirates of the Caribbean Series was as good as it can get. The Curse of the Black Pearl was one movie which was way better than the rest and it can be easily said that Captain Jack Sparrow is perfect for role for Depp.
– Jainam Jhaveri
The following two tabs change content below.
BMS Team aims to help the BMS students all over Mumbai colleges, empower BMSites and revolutionize management education. If you wish to be a part of our core team, write to
[email protected]