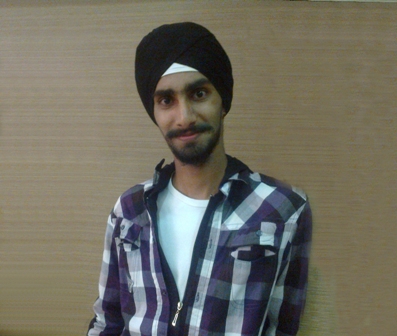 Tell us something about yourself?
I am Sunny Oberai, a BMS graduate from VSIT, Wadala. I have started a new business called Jus Giftz which is very much a start-up dealing with gifting service.
Tell us something about your company?
Jus Giftz is a service for all those people who want to create a memory for their special ones in the form of souvenirs and memorabilia. It is often said that memories never die but to have a token of a special memory adds luster to these experiences. Jus Giftz is one such service which will ensure that your loved one always has a little something to keep them reminded of your love and appreciation. Be it gifting for your family, friends or that someone extra special, we will ensure that you do not have to take the efforts to search for a perfect gift. Just think of us and we will do the work for you, all you need to do is create memories!
How has been your BMS journey?
Like every college journey, it was full of fun, mistakes and more mistakes. If I could go back and do it again, I would do it much sooner.
Whom do you admire as your role model? Why?
The Chai-tapri wala outside my college. He works harder than anybody I know and is there no matter how colossal the rain is or how hard the sun strikes. The dedication is impeccable.
Is the Name of the Institute from where a student does his/her BMS important while entering into corporate world?
What a good name college can give you is access to more recruiters for your first job. Beyond that it is all in your own hands. Except in the start, no one cares about the college name as long as you have the skills required to complete a task and you're ready to work harder than anyone else. You maybe from a big college but if you don't know how to balance a P&L account, what is the use of that name? Just concentrate on learning everything to put to use rather than to pass the exam and you will be just fine.
"Earning more & more is the motive behind any business." Is it justifiable?
Of course not. Always focus on the career, money will come once the career does. For a start-up if the focus is on profits, it will dwindle faster than a pack of cards. What it really needs to do is work to create a strong customer base and get a loyal client base. It maybe get you into losses, but once the profit starts it will never stop. (Of course until every last of your client dies all at once)
What message would you like to give to the BMS students and budding entrepreneurs?
Study for the purpose and not just for the exams. Be on the look out for opportunities and learn to take calculated risks.
What qualities you see for apart from the required academic qualification while recruiting a person?
Academics give you a wrong sense of the person. I always like to look at the extra-curricular activities. Also, a hardworking attitude is vital along with a pleasant personality. In the service industry, one wrong word and it spreads faster than a wild fire.
Keep spreading the inspiration you have till now.
Finally I would like to thank My Family and Best Friendz For Everything.
The following two tabs change content below.
We, at BMS.co.in, believe in sharing knowledge and giving quality information to our BMS students. We are here to provide and update you with every details required by you BMSites! If you want to join us, please mail to
[email protected]