BMS.co.in Presents BMS Photography Contest # 8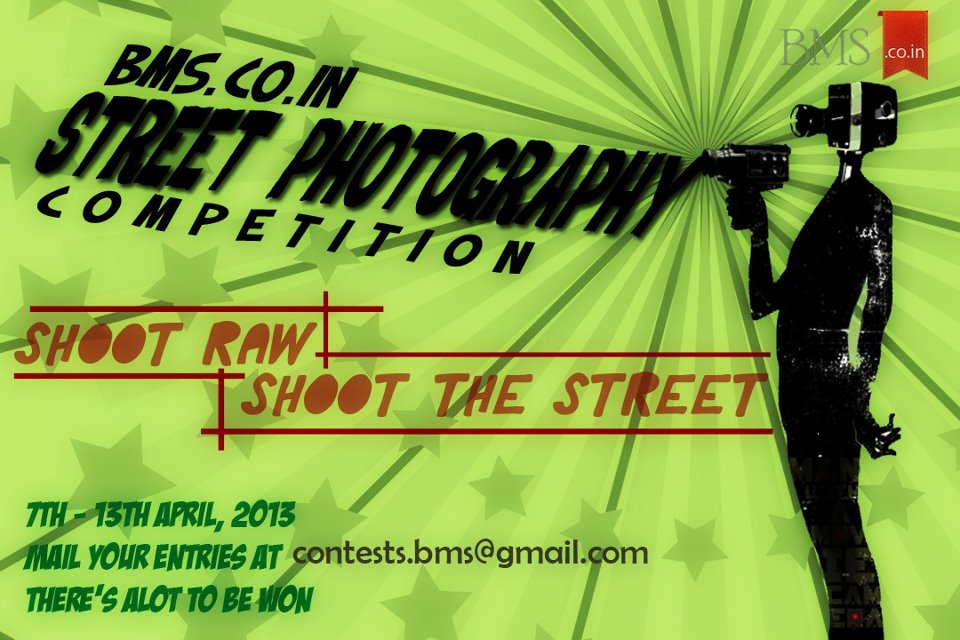 Theme – STREET PHOTOGRAPHY
Mail your entries to [email protected]
Mention your Name – Contact No – College name & stream – Email id
Rules :
Your entry must be entirely your own original work, nor defame anybody or breach any copyright.
The decisions of the judges are final in every situation.
The organiser's reserve the right to cancel or postpone the competition if few entries are received by the closing date.
Photographs should be within the theme limits.
Limits – photographs which relates to STREET PHOTOGRAPHY would be accepted !
Caption information is required
Photographs would be judged by a panel of professional photographers and also should have maximum likes.
Winners will get:
Rs. 1000 OFF on The "IRA Thing 2 Think Pink and a free sling bag!! (only @ Big Bazaar)
Upto 15% OFF on Furtados's Drumkits and Accessories
Student Combo Offer @ Bagelwala, Bandra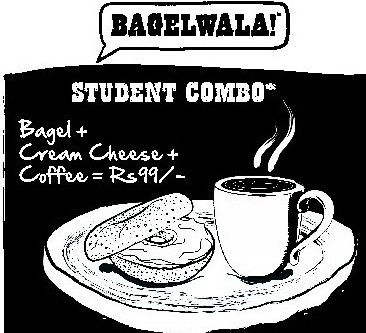 Upto 80% OFF on Vardhaman Fantasy Amusement Park, Mira Road
check our facebook fan page for more details
http://www.facebook.com/bms.co.in
http://www.facebook.com/bmsevents
The following two tabs change content below.
Boy born for computerS, Gadget freak, A total Sport, Loves to make things Happen, Music, BeingSocial, Sports & all exciting things ! 😉 I am always there for the ones who are good to me and about other's i dont consider them ! 😛
Latest posts by Chinmay Vaidya (see all)