It all began with an idea, a brilliant idea of starting an adhesive plant. A young MBA graduate did research on that industry and came up with commendable strategies and an innovative visionary plan.  He started off with hefty capital but within 18 months the sales turnover did not reach the mark as per the outline and the competition rose rapidly in that sector. The question is why; albeit a brilliant contrivance, did the business backslide so quickly? As the forerunners say, "planning is just a piece of paper; execution is what gives it life". His planning was flawless, but he failed to execute the words jotted down on paper. To ensure that these ideas see the daylight, people are appointed to execute these ideas. These people are the Chief Executive Officers or CEOs of an entity. While the chairmen or the managing directors are considered the planners, the CEOs ensure the execution of those plans.
On 26th May 2014, with the swearing in ceremony of Shri Narendra Modi, the entire country celebrated this red-letter milestone. The actual heartfelt rejoice was revealed of the CEOs of India Inc. These CEOs are the personnel which are solely responsible for the decision making processes for conventional cyclic activities. With the new government, their trepidation of surging prices and duties seemed to sooth down.
Here is the archive of India's top 10 most powerful CEOs, who are responsible for the execution of plans:
1)      N Chandrashekhara – CEO, Tata Consultancy Services
The executive officer of India's largest software manufacturing company is one of the youngest CEOs of Tata Group. Mr. Chandrashekharan started discharging the duties of his office from October 6, 2009. With his pilotage, TCS has nearly doubled its revenue in past 4 years to 11.6 billion$. Chandra is solely responsible for widening his company's reach to more than 45 countries. Recently under Chandra's ingenious hegemony, TCS became first Indian company to reach the market capitalization of 5 lakh crore.
These are some of the numerous feathers in his cap:
NDTV Business Leader of the Year IT, 2012
Top 25 most influential consultants in the world, 2006
AIMA Business Leader award for 2011
2)      Sunil Mittal – Founder and CEO, Bharti Airtel: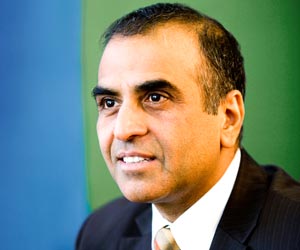 The prominent founder and chairman of world's 4th largest telecommunication company is said to be one of the most ambitious entrepreneur. The Harvard University graduate commenced his business in 1992 when government offered telecom licenses for the first time. After several wax and wanes, Mittal irrevocably was able to clock the revenues of over 14.5 USD for his company.
His notable triumphs can be listed as:
Transforming India Leader – NDTV
Padma Bhushan
Asia Businessman of the Year, Fortune Magazine 2006.
Best Asian Telecom CEO, Telecom Asia Awards 2005.
Business Leader Of The Year, Economic Times, 2005.
Always on the move and making an impact of excelling in whatever he did, this clear thinking risk taker has changed the face of the Indian telecommunication space.
3)    Pawan Munjal – CEO, Hero Motocorp
 Pawan Munjal is a proficient group CEO of a 5 billion$ two wheeler bandleader – Hero group. After the dissolution if its venture with Honda in late 2011, under Munjal's influence, this company made long haul planning of availing its product in numerous companies across the globe. When he took over, the company's products were sold mostly in India. Today, they sell in ten countries.
Pawan Munjal received the Business Leader of the Year award in 2013 for his commendable administration.
4)    Chanda Kochhar – Group CEO, ICICI: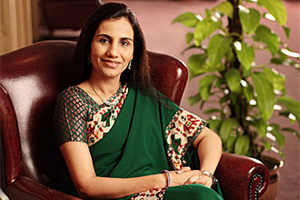 Mrs. Chanda Kochhar is the chief executive officer of ICICI, the largest private sector bank in India. She is referred as the most powerful woman CEO in India. An avid and fast paced amelioration in this banking corporation lead her to the position of Managing Director as well. She has managed to handle several areas of Strategic Planning and E-Commerce division.
Under Kochhar's conduction, the bank won the award of 'Best Retail Bank in India' She also has an enviable track record of recognitions. She has also debuted the Forbes list of "Most Powerful Women in the World". She also is acknowledged amongst '50 Most Influential People in Global Finance'. Kochhar is also felicitated with 'Padma Bhushan' which is the third highest civilian honour by Indian Government.
5)    Rajiv Bajaj – MD/CEO, Bajaj Auto:
Born with a silver spoon in mouth, son of Bajaj group chairman and parliamentarian Rahul Bajaj, Rajiv Bajaj has taken over the reins since 2005. He is extolled for introducing low budget motorcycle – Pulsar. This step is known to have modified the face of Indian auto industry.
His conspicuous push and dynamism towards profitable growth in spite of strong competition and contentment of customers has taken the company to another level. He has also managed to bag 'Best Business Leader Award' which is one of the most prestigious corporate recognition.
 6)    Sunil Duggal – CEO, Dabur Group
After clinching an undergraduate degree from BITS and later achieving MBA degree from IIM, Mr. Sunil Duggal entered the corporate sector. After working with Bennett, Coleman and Co. and PepsiCo, Duggal banded up with the Dabur Group. He had a preeminent portrayal in making the company – India's leading Ayurvedic products manufacturer.  He took over the post of CEO in 2002. He is well versed in the intricacies of India's regional diversities and FMCG market.
Mr. Duggal, company's one of the most dependable person, is acknowledged as one of the best CEOs in India by Business Toda.
7)    Shikha Sharma – CEO, Axis Bank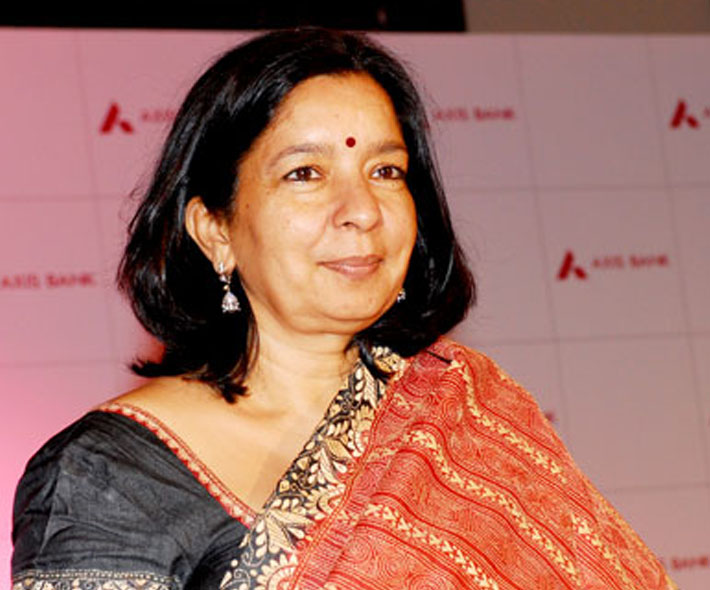 With more than three decades of banking experience, Mrs. Sharma is one of the most dynamic and sagacious banking personalities in the country is lauded for taking Axis bank to 3rd largest private sector bank in India. Apart from being the CEO, Sharma also heads 'Axis Bank Asset Management Company', 'Axis Bank UK' etc. This Axis bank chief executive, managed to set up largest ATM networks among the private sector banks in India.
Some of her noteworthy recognitions are:
Fortune Global and India list of 50 Most Powerful Women in Business – 2011
Businesswoman of the Year at the Economic Times Awards – 2008
Forbes List of Asia's 50 Power Business Women – 2012
 8)    Kishore Biyani – CEO, Future Group:
This CEO of Future Group (India's one of the largest retail parent group) raised $170 million by taking venture capital arm Future Ventures public in March 2011. With the launch of Pantaloons, Big Bazaar, Food Bazaar, Central and many more retail attributes, he redefined the retailing business in India. This entrepreneur has also co authored 'it happened in India: the Story of Pantaloons, Big Bazaar, Central and the Great Indian Consumer'. The sale of this book is more than any other business book in India. He is also adverted as the 'Retail King' of India.
 9)    G. V. Prasad – CEO, Dr. Reddy Laboratories: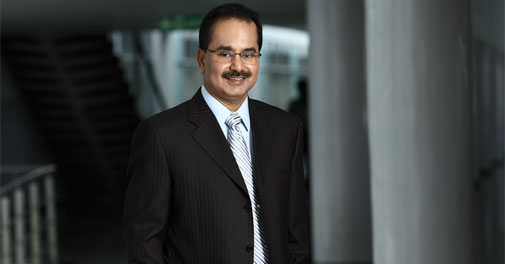 Mr. Prasad's exposure to the world of pharmaceutical began in 1985, when he co – founded Benzex Labs. After the takeover of this firm by Dr. Reddy Labs, Prasad was designated as the MD and CEO of the company.
Prasad has served as the Chairman of the CII National Committee on Environment and the Intellectual Property Committee. He has vigorously projected the plans for the imminent period.
 10)Sachin Bansal – CO-Founder/CEO, Flipkart:
This internet entrepreneur is extensively recognized for managing the largest E-Commerce firm in India. Bansal has taken some dynamic steps in ensuring 'customer satisfaction' through his company.
He was featured in 'Forbes list of Under 40 Entrepreneurs'. In 2013, he was also honoured as the 'Entrepreneur of the Year' award by Economic Times.
 – Jeet Haria