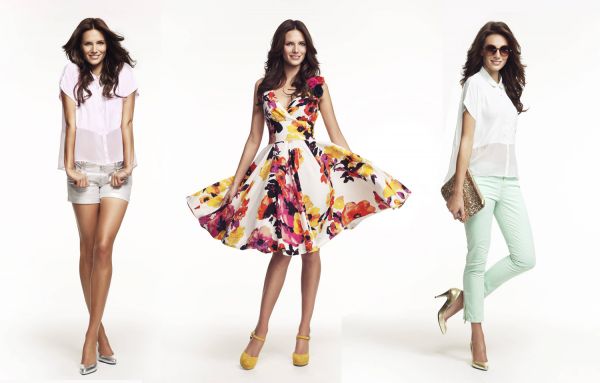 Summer is around the corner, so I thought sharing with trending fashion for this summer. 
There is so much you can do in fashion during summer, but I wanted to share something which will huge this year. 
So Today I will be sharing with you all My Top 5 favorite trends for Summer season.
1) Bright Colored Fashion
This season something bright and popping colors will be huge. One can buy bright-colored T-shirts or Shirts and pair it with neutral trousers. Even ombre style will be big this summer season. You can also flaunt a bright-colored leggings or jeans. 
2) Floral Print
Floral Print another thing which will be in trend this summer. Bright Floral tops would look really cute on a flared jeans. You can also wear floral skirts which would look cute by pairing it with neutral shirt and flats. 
Floral Print looks really elegant and anyone can pull it off without worrying about will it suit me or not?
3) Pastel Shade Bags
 You must have heard about pastel shades in apparel but now this season it will be more in bags. Wearing bright colors with pastel bags will be huge trend this season. So if you don't have any pastel shade in your wardrobe then do buy a pastel shade handbag. 
It will look really cute on any outfit as it will never over-power your dress but will look really pretty.
4) Minimal accessories 
This season is all about minimum accessories as possible. As in summer it is already too hot, upon that wearing statement necklaces and heavy accessories is truly exhausting. So wear minimum accessories like small studded earring or bracelet or rings that it. Keep in simple and rock any look. As minimal accessories look good on anyone.
5) Military Green

 
Military Green Color is going to be huge this season, I have been seeing this color everywhere for summer. So prep up your wardrobe with some military green colored jeans or summer cardigans, as you prefer. This color goes on anything. 
These trends are going to be big this summer season. So make sure you prep up your wardrobe for summer. 
SANIYA P.RANE