Well, have you ever tried any make up in your life ?  Some girls are blessed with beautiful skin, they do not need make up. But since we go to college and want to be presentable on occasions and also on various events, there must be some make up items with us during such times.
I believe it is essential for a girl to know how to do a minimal make up but more importantly one must have the right things to do this makeup.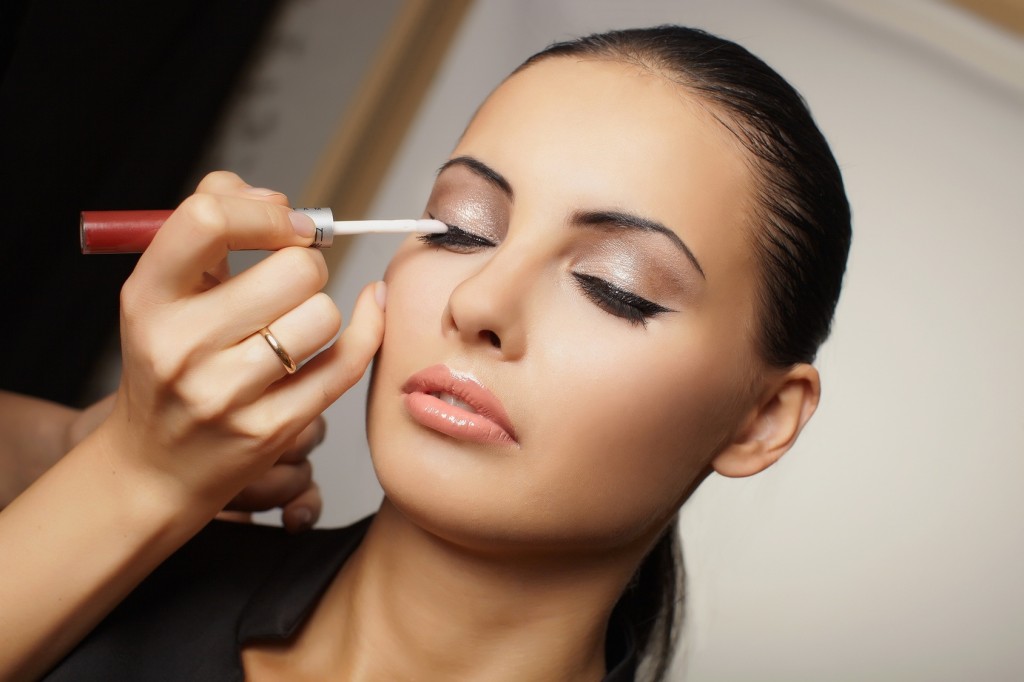 This is my Top 10 make up must haves for college girls !!!
Liquid foundation is something which is a must have for every girl. Select the liquid foundation according to your skin type and make sure it matches your skin perfectly. Try to get sample of foundation before trying, so that you can check in daylight how it looks on your face or whether is suits your skin type. Foundation will perfect your skin imperfections and will create a base for your further makeup . 
BRANDS : MAC, SHISEIDO AND L'OREAL 
One can replace liquid foundation with compact powder when you need a very minimal makeup for the day. Like for daily use in college. It is sheer but it perfects your skin a little. I personally carry this one for touch up .
BRANDS : MAC, SHISEIDO AND L'OREAL 
Blush on is essential because it looks so pretty on any ones skin, if applied right. One can chose two color a peachy toned one or pinkish toned one . For darker skin tone peach colors looks pretty and for lighter skin tone use the pink ones. 
BRANDS : MAC OR L'OREAL
Now lipsticks are basics, I have many girls who wear nothing on their face but always wear a lipstick. There are 3 shades which I think are essentials for a girl are Neutral one , Pinkish ones and the Red Ones. These are must have shades for any girl. Go lighter or darker in these shades and it will work for you according to your skin tone.
BRANDS : REVLON , L'OREAL OR MAC
I could have avoided concealer but it is a must have for girls who have pimples and are insecure about it. One can hide imperfections and pimples by the concealer and apply compact powder over it and you are done . Your skin will look perfect and beautiful.
BRANDS : MAC
Its a staple in any  makeup bag , especially of an Indian Women. It defines your eyes and makes them look pretty. Now there are variety of them in the market but also choose a waterproof one. Or else it will smudge or you will have panda eyes, which you must avoid.
BRANDS : MAYBELLINE AND L'OREAL 
Always have an copper colored eyeshadow in your makeup bag. It does need to have brush. Our ring finger will do the job. Copper color suits many skin tones and looks very pretty on any colored eyes.
BRANDS : MAC OR L'OREAL
Now primer is not a must have for many girls but in India we usually face humid climate and hot summers. In such case for a makeup to last longer needs something more. Especially during events when you need it to last for a day or so. During such times primer is a savior. Primer is used as prep before foundation. This will help your foundation to last longer than usual.
BRANDS : MAC
Mascara is such a must have . It also helps to define your eyes and make them pretty. One can wear nothing on face and just wear a mascara it is done. 
BRANDS : MAYBELLINE
For the days when you don't  want to wear anything. Just wear a lip balm and you are done . It moisturizes your lips and gives them a sheer tint. These are in trend these days and are really affordable. 
BRANDS : MAYBELLINE
These are the must haves for college girls or for anyone who want to start with makeup. I hope everyone finds some useful things in these items. 
SANIYA P. RANE