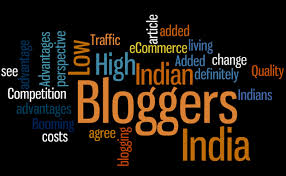 System For Bloggers on www.bms.co.in 
(Part Time)
As a part time blogger for www.bms.co.in, you shall choose your field of specialty from among technology, entertainment, sports, politics, health, society, fashion, food, youth affairs, travel, business, career, culture, careers and academics and blog a post a day for 5 days of the week;  which shall be a minimum of 1000 words in length.
While our digital marketing team will ensure your work gets circulated far and wide; along with writing these articles, you shall be responsible for the digital marketing of your own articles as well; using various social media platforms like Facebook, Twitter, Google+, Pintrest, etc.
 In the initial week of your joining, we shall be supplying you with relevant tutorials on content creation and digital media promotions, to help you out, our content manager and other team members will always be there to help you out in case any difficulty arises or you have queries or doubts.
Every Thursday, you will be required to send in your content calendar (titles for the articles you plan to write) for the coming week; which is a part of the BMS ritual known as 'Content Thursdays'. It ensures clarity in creating the overall content calendar for the site and avoids duplication of content.
You shall be allocated your Google Adsense account post submission of your first 25 articles that cross 250 page views, submitted on a consistent basis.