Since we have the zero size trend started, the only thing one wants to eat to maintain that figure is either a salad or just a few fruits. For a long time, salad only meant a dish with few lettuce leaves, slices of cucumber and a tomato. It just got a little bit trendy with years and now it's eaten as side or a main with not just a few leaves and 2 vegetables but with a lot more healthy stuff. Here are some steps to get your perfect salad, which all the fitness addicts will definitely love:
1. Foundation:
To start with anything you need a foundation, its cliché. So if you are a lover of traditional salad then you might want to go with some lettuce leaves like crunchy iceberg or romaine. If you want something different then go for pasta, noodles or rice. The only thing you need to be careful about is, don't OVERCOOK your chosen carbo!
2. Filling:
If you are a diet conscious person and want a healthy salad, then you should definitely add vegetables. These are not just healthy but even colorful, juicy and tasty. You can add carrots, red cabbage, bell peppers, sliced onions, avocado and the list just goes on.
3. Protein and Crunch:
If you are making a salad, then protein is a must. Add it in your salad using plant based or animal based proteins. Boiled eggs, chicken, cheese and fish are some common salad proteins (depends on the calories you want). Adding a little crunchiness in your salad will make it even more delicious and it even adds on to your nutrient content in your salad. Throw in some nuts (almonds, walnuts), sunflower seeds, pomegranate seeds, apple slices or grapes and make it even more healthy and yummy.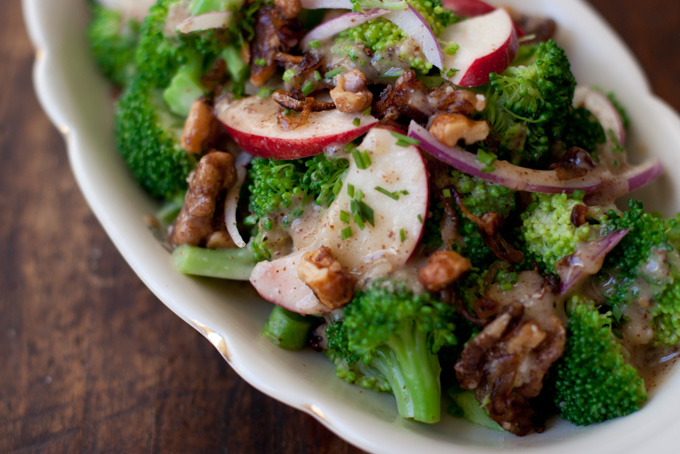 Do share your idea of perfect salad and what makes it so healthy!
– Saloni Tolia.
The following two tabs change content below.
Latest posts by Smita Singh (see all)