WANT TO HAVE SOME WATERY FUN? CHECK OUT THESE WATER PARKS AROUND THE WORLD WHICH ARE PACKED WITH RECORD SETTING SLIDES, ONE-OF-A-KIND ATTRACTIONS AND THEME-PARK LIKE WATER RIDES. SO GET YOUR SWIM SUIT AND DIVE IN FOR EXCITING AND CHILLY WATER FUN.
1) DISNEY'S TYPHOON LAGOON WATER PARK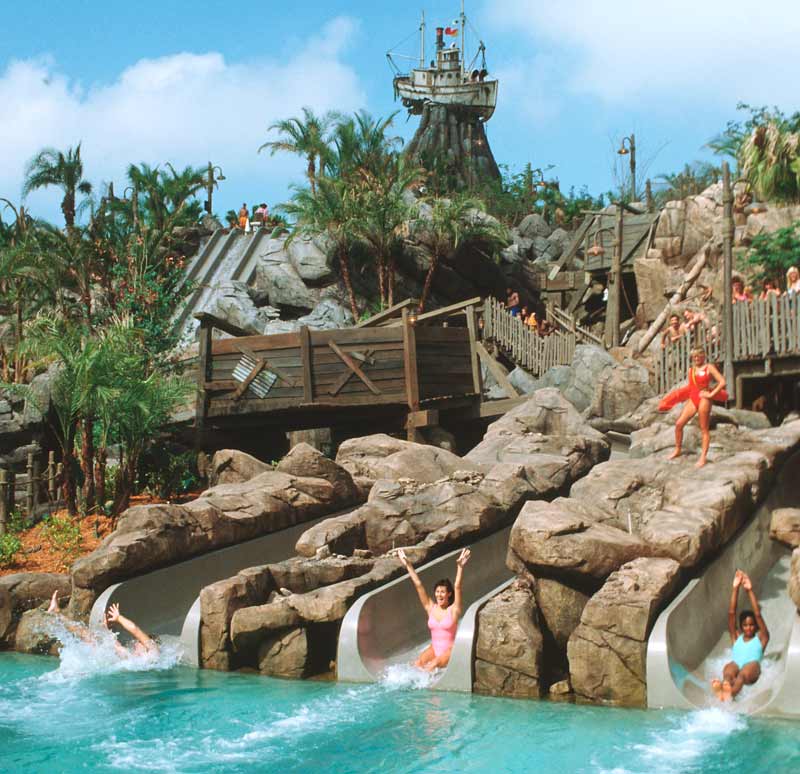 The Typhoon Lagoon offers some of the wettest and wildest attractions at Walt Disney World. Travel down at speed and be whisked down one of the triple enclosed slides and through caves, hop aboard your inner tube and slide down one of the "soft foam" slides, passing through caves, waterfalls and special effects along the way. It's not the end. Typhoon Lagoon also features a special area where guests can snorkel among live sharks and other tropical fish. Sounds great, doesn't it?
2) AQUATICA (ORLANDO, FLORIDA)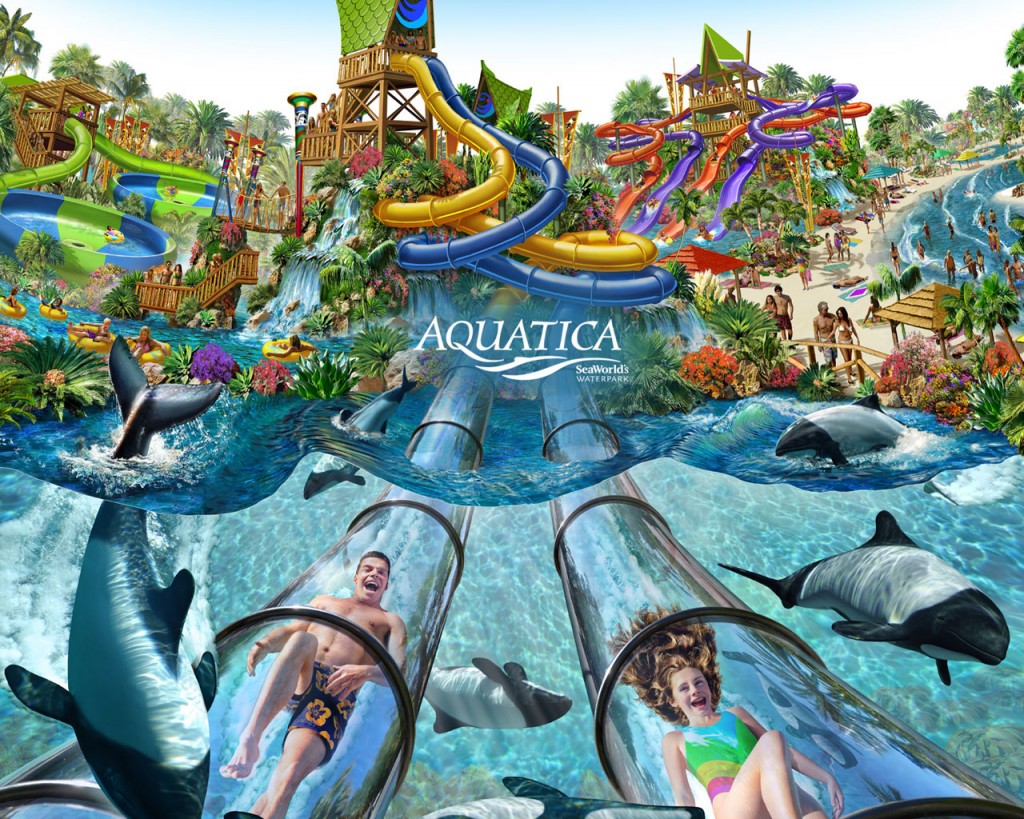 Want to race with Dolphins? Take the Dolphin plunge. While being enclosed in tube, the slides send you racing through an underwater world that is home to playful black-and-white Dolphins. Face your fear of heights as you fall freely from Ihu's Breakaway Falls. Go on a spinning spree at the Tassie's Twister ride.
In fact getting on this ride itself is fun. From the Loggerhead Lane lazy river, you'll make your way to the island in the centre and climb to the tower. Once you get to the top, lightning fast tubes shoot you into a giant bowl, where you'll spin, and spin, and spin, until you're finally spun back out into the lazy river. Whoa… head rush…!!
3) Water cube Water park (Beijing)
The various slides and attractions are going to leave you breathless. Try the Aqua loop, which gives you a 40-feet vertical free fall drop with maximum force in the looping slide of speed and exhilaration. Also Bullet bowl is a ride with its unique steep tunnelled in-run and tight bowl radius provides a truly awesome centrifugal experience!
4) AQUAVENTURE (ATLANTIS PARADISE ISLAND, BAHAMAS)
Splash and play at this iconic Mayan-temple themed waterpark on the beautiful paradise island. The various rides such as the Leap of Faith- propels riders at a tremendous speed through a clear acrylic tunnel submerged in a shark-filled lagoon, the Abyss- where you start as a staggering vertical drop through darkness and end up splashing through waterfalls into The Cenote' – an underground lair of prehistoric alligator gars and fish.
Other rides include The Surge, the Drop-as the name suggests, you are dropped and encounter the open air twists and turns in this thrilling ride, The Jungle Slide- where you can take a thrilling safari slide through exotic jungles and caves built into the heart of the Mayan Temple and more.
5) CHIMELONG WATER PARK (CHINA)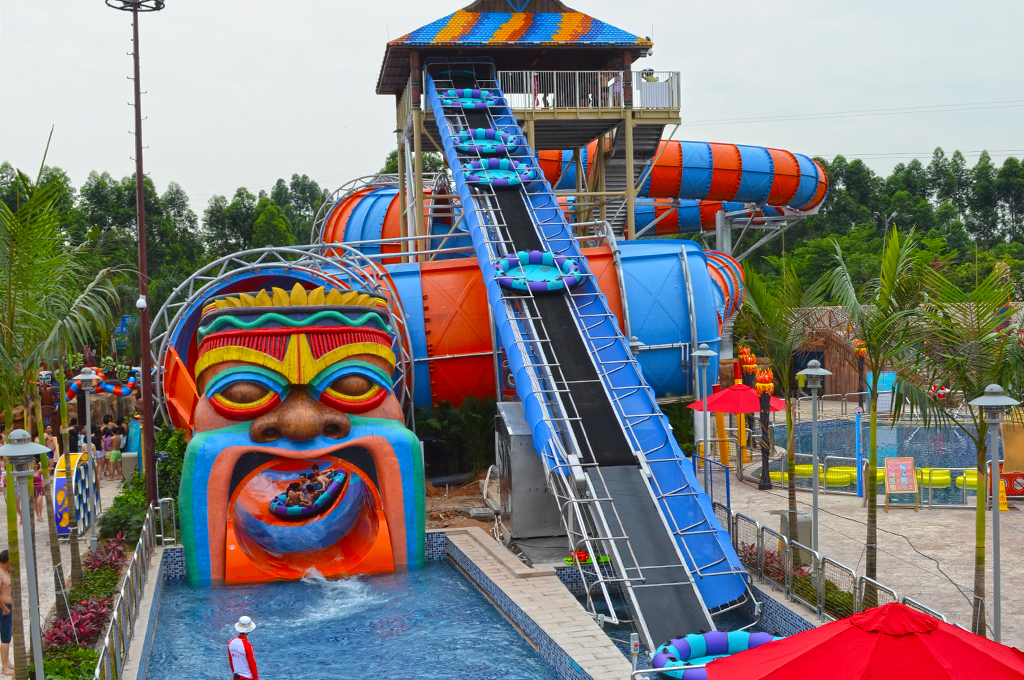 The water park has the best rides designed by the world's top aqua-play Corporation and has received many awards for the hi-tech rides. The funnel shaped Tornado ride will pull you in as if you are sucked by an actual tornado. Then there is Boomerango ride, the lazy river, wave pool etc. also the children can enjoy in the 'mini' water rides and pool section. Want to just have some quiet time? You can relax on the sun lounges or simply float on tube all day long. With fun for everyone, you are surely in for some thrill here.
 If you are planning relaxing and some watery adventure holiday with your whole family, do check these places. Of course the list isn't just this small though.
-Harshali Amin
The following two tabs change content below.
Latest posts by Bharati Shetty (see all)