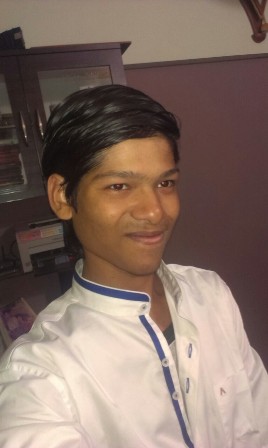 1) College days are unforgettable and infact they are the most happy days of every student's life. As a BMS CR, what are your favorite BMS / college life memories?
Ya obviously it is unforgettable because the days which we spend in the college are full of memories like first day of college with Champu looks, making new friends, going for an Industrial visit and the last but not the least hearing something good about you from the teachers / Sir etc. are all favorite memories.
2) What do you mean by leadership? Tell us about a time / describe a situation when you have proved you have better leadership skills.
Leadership simply means guide your team and help them whenever they need. It is not about leading a team. It is about the comfort level which you create in them which makes work easy and a time/ situation which proves that I have better leadership skills was an event which was organized by whole team and when it got over, Ma'am and Sir said you have handled everything very nicely.
3) What are your future plans / career goals / aim in life?
My future plan is I want to build an organization or a big academic college which consists of types of extra activities like dance, music, drawing etc for every children who have interest in this. It will provide a stage where they can develop their own skills and learn more by creating a competitive environment.
4) What quality do you like the most about yourself and why?
I would like to say the capacity to handle a great crowd, create friendly environment, give them spirit to do work.
5) Being a young leader, what message would you like to youngsters / juniors / BMS students?
Being a young leader, I would like to convey a short message to youngsters that be the person you are, show your skills, help the needy, and don't have that ego in you.