"How to choose my career?"- A biggest question among today's youth. In fact, I myself have experienced the feeling of this question. As everybody knows, there is no hard and fast rules to decide your career. This can also be one of the problems why youth is so confused. A great number of options has definitely given us the flexibility to choose our path, but simultaneously it has also ended up confusing us. This problem has become so promising to film makers that Mr. Vidhu Vinod Chopra produced "3 Idiots". It is one of the hit films that will be remembered for ages, just like "Sholay".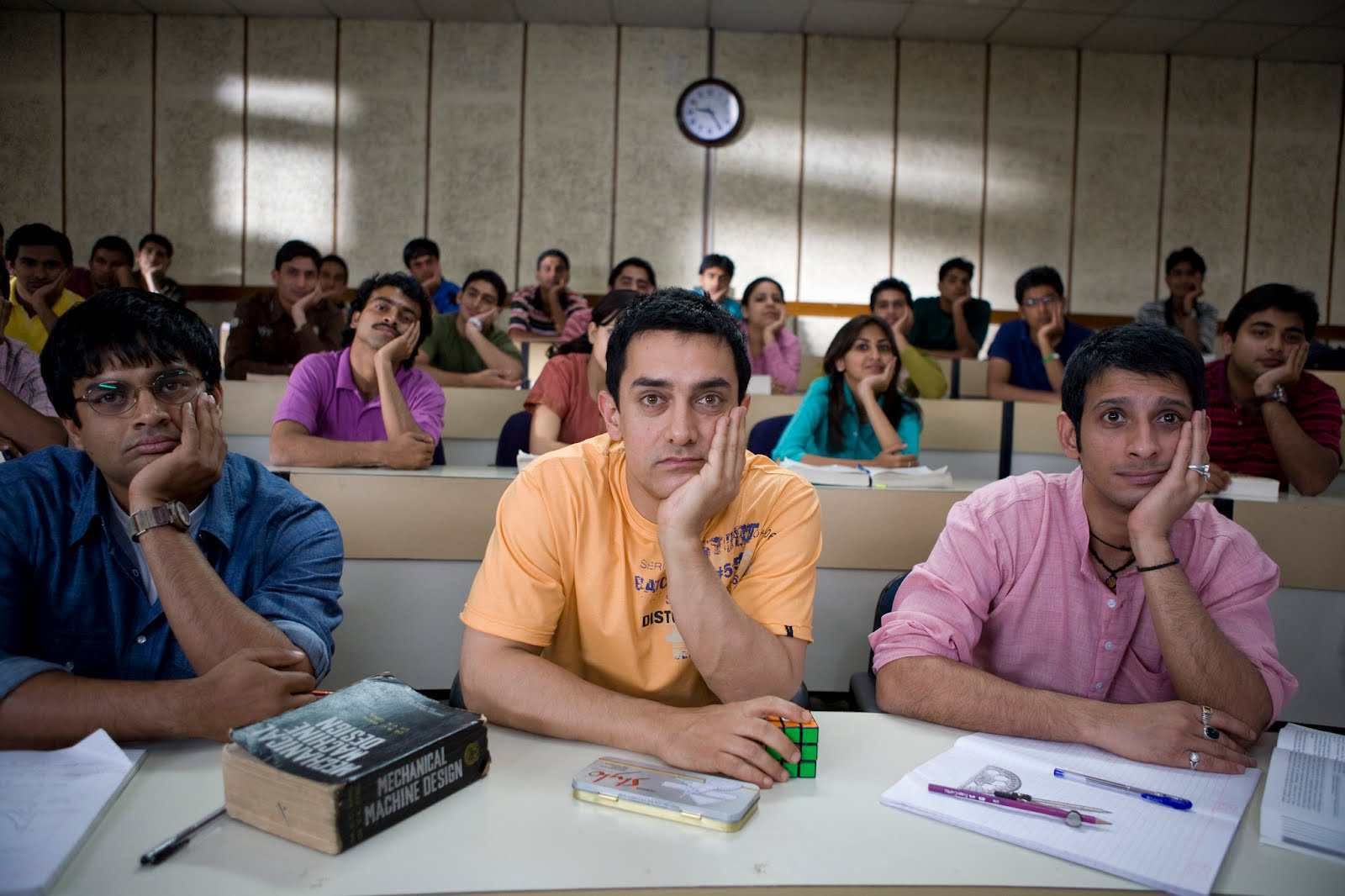 This film shows the reality of stress and frustration experienced by students when it comes to their studies and building up career. In my opinion, youth and everybody else was able to relate themselves to this film. This made it even more popular. Mr. Amir Khan, who played the character of Rancho in this movie rightly said, "Make your passion your career" and "Don't be scared of the consequences". Then you will be successful.  I support this notion. A lot of us knows this fact but are hesitant to implement it. Everybody wants to get settled the moment they start working. Mostly it will be parental pressure. Sometimes, parental pressure also confuse them. A stage will come when they don't know what will be their future and tend to take drastic steps, which will be of no use to anyone.
In my opinion, the success of choosing the right direction, lies in the hands of parents more than the kids. Parents have the responsibility to identify the potential of their kids and mold them accordingly. This is where the first mistake happens which gives way for many more mistakes to come ahead. Maximum parents have the stereotype thinking of bringing up the kids and setting their career. They fail to understand that all kids are completely different. They are individuals and needs to be differently as per their qualities. Some parents know their kids' passion, but will fail to motivate their kids to pursue it. In fact, they will become an obstacle if the kids show the bravery of following their heart. I am definitely not saying that all parents are alike. We also have parents who will motivate their children to the right direction and encourage them to pursue their dreams. They will be so understanding that they will provide all the necessary resources. Some parents will realize their mistake and at a later stage will support the kids in their passion.
Through my experience I conclude that choosing the right career is a long-term process. It begins with parents identifying the kid's talent. Sometimes kids can as well initiate this process and then involve their parents. Then taking the actions to achieve the dreams. If the person doesn't have any such passion, then he can identify his strengths and make a career out of it. For example, if a person is good at communication, can make a career in that field.
At the end, I would like to tell all my lovely readers, it is your life…..take control.  
– Aishwarya . J