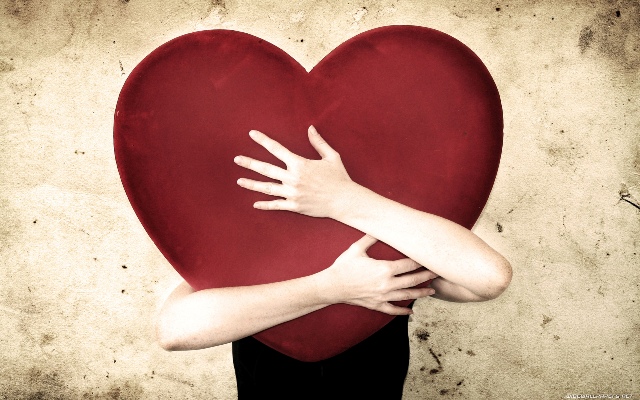 Love is everywhere. It is the most accepted genre of cinema and television also (these days). Most scriptwriter and screen play writers choose to draw a love story or sometimes a story which somewhere at the end or middle shows the "feelings of love". It is important since love is the only thing that pulls a person, distract him or make him feel the best. And all want to experience it in life. The fact that we feel so connected with love is that we all want to have it. Who doesn't want to have the love of his life with whom he will grow old. But what if we never saw this. If movies never portrayed love in the way it is doing today I don't think many would be a part of the love revolution going on.
We see couples everywhere this days. You will find people in malls, beaches and other places where they can spend time. Why? It's actually great that people are loving. They are believing in love. It is the way of life. Not going more deep (which I have already) let's talk about the movies – which pay a small role in this wonderful change.
Movies and cinema are the most connective thing. Maximum people rely on movies as an entertainment medium. What is better than a delicious dinner at your favorite restaurant and then watching a night show? We feel connected with the characters and their feelings. We completely feel how hard the actor feels when her girl rejects him every time and we also jump from our seats when the heroine finally expresses her love. Moreover today's cinema has stepped one step ahead in painting the perfect love feeling which is the demand of the script itself. Although Hollywood had started this earlier.
But this revolution in Indian cinema has successfully emerged. Now we don't see a movie which does not have a kissing scene. The Indian public feel connected to it and has accepted it. It surely adds the extra pinch as the audience understands and completely feels the feelings which the movie's scene is trying to show. It actually is a talk of professionalism. It is just the way of expressing cinema better. Every scene has got the punch to throw feelings at the audience which we really feel. If the actor is crying we feel it. The pain. Because it is drafted with that professionalism. This all is about professionalism and perfectionism.
But what ultimately results in us is many of us accept it in our life's too. You fall in love with the love of the characters – the couples in the movie specifically. It is a history – the way we see our talented actors submitting their love for their partners onscreen – we tend to feel it in real and this is how movies make us BELIEVE in love. I will take the recent movies.
FINDING FANNY – Savio Da Gama (Arjun Kapoor) played an excellent intense and calm character where her love for Angelina (Deepika padukone) since 6 years but she was married to another person. Even Angelina felt the love but she said that savio never proposed or said her. Even when Angelina offered her wedding card to savio he went away angrily and settled in Mumbai for this years. When he returns he finds his love to be a virgin widow. He still loves her and finds every chance to express but Angelina beautifully crushes her every bit. Their road trip to Find Fanny brings them closer again. And the only thing I loved was watching savio's hidden love which Arjun has depicted damn well and Angelina's simple and helpful nature towards which savio is so attracted. The wait finally breaks when Angelina accepts her love diplomatically and how they both still need to know each other. But they accept the way they are. The movie ends when both marry each other.
HAIDER – Here Shraddha Kapoor has again depicted the supportive lover character towards her love Haider (Shahid Kapoor). She makes him laugh. She tries to make him feel better when he gets over a complete different look and change himself. Embraces him when he cries and find lost and alone. Also when Haider is been guarded by all enemies out he doesn't care for his life and is still shocked to find her love dying while she is his arms.
MARY KOM – Well the only and best love here was the Supportive and so caring character of Mary kom's husband – Onler. He marries her promising that he will never stop her from playing boxing. And not only has that he taken all the responsibility of their new family. Filling the championship form on his own and surprising Mary, telling her that you start your preparations, I will take care of the kids. The way he feeds all three – her wife, and two children moves every girl. Adjusting his own football timings only because her wife can practice her training, taking health care of his child who was suffering from a heart disorder at that very age and many other small small things which matter the most. I would salute to such a husband. Girls came out with a sketch of her husband and boys surely got an inspiration from him. This makes us BELIEVE in the power of love.
Not recent but the great AASHIQUI 2 is a must when we are talking about Love. This movie moved the audience greatly from heart. Sacrificing and merging for someone's happiness is what love is. When you don't care about your own fame and you are ready to devast yourself only so that you can support your love and be with him. The decision to distant yourself from her even when you love her to the core …only because she can have a prosperous carrer ahead. The highs and lows of the movie makes you cry and feel the love.
This is how Movie plays a Beautiful role and make us believe in love. There are various things which a movie covers and different people have different views and opinions. Some feel connected to actions, some comedy while some romance. It's about the acceptance from the audience about what the movie tells.
BY SANGITA MAITY.