We all are social animals binded up by each other. And in this world where each one is debted with a busy life we need to pay a ray of attention to the other odd people. "The people who need us." Social work mentioned below is not about following Anna Hazare's path or getting into Arvind Kejriwal's rally – it's about helping the needful.
Being the responsible youngsters of our developing nation – doesn't it becomes our responsibility to do something which will help our country grow? Okay let's leave the country and patriotism thing, but being humans doesn't it becomes our responsibility to help a needy?
If a blind man wants to get to the train – won't you help him in his striving cruise of getting into the train safely? If a child is separated from his mother won't you help the child to calm down and perform the needful to make him avail to his mom? Think on it.
The world is surviving because we still have people who believe in helping the needful. Taking a few minutes to help a stranger find an address will not take away your wealth. Instead you will feel the sense of humanity. Something which today's generation has lost.
We feel agonizing or unrequired to talk to other fellows and help them." Let them find their sheeps selfly – why the hell are they disturbing me? Don't they know what the value of time is as they are wasting mine and what will I get after helping a pedestrian. I am never going to meet him again. Let him find his own path and settle for what he deserves. I have my own business".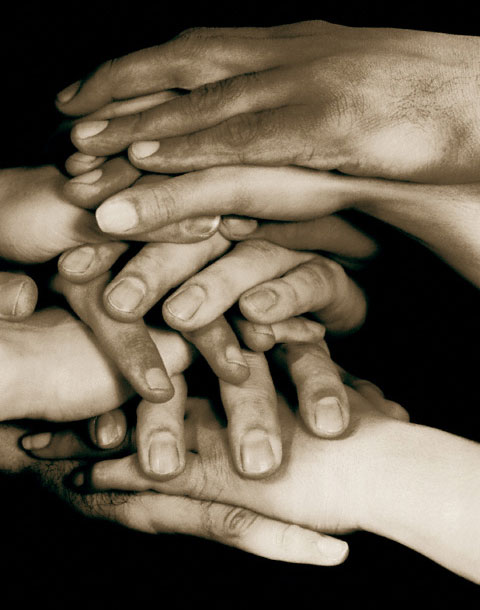 Don't we hate such people when we need help and they bang us with this coarse words. We do.
Social Work and mainly helping others is considered as the most blessed work on the earth. When we help someone without any beneficiary returns – it's an increment to our own character. Helping one person and many people will make a good cause in time.
For example – You are going your way to your home and find a rickshaw driver struggling with the engine of his vehicle. You wait and tend to help him. Soon the rickshaw gets repaired and the driver obviously is very thankful to you. On the other side your sister's taxi has got punctured and she has to urgently reach college on time for her university exams. She has no other way, no other vehicle is available to go to the college route. She is debted with stress and dilemma. And then suddenly the rickshaw driver you helped passes from the same road. Even though the driver wanted to reach another route he agrees to help your sister as just few minutes back he is being pleased with help from someone and wishes to return it to a needful person.
The Chain goes on this way. When one person helps someone it's a pleasure received by both persons. There is no work like social work. Teach a student, help a stranger, reform a bad work taking place, help someone get out of his/her problems, make a difference in someone's life. Always remember we persons need someone's hand to live. If you get a chance to hold someone's hand for some minutes – don't miss the blessed work. Go ahead and do it. Be a change. Many great people have given away their entire life for a good social cause, we can be a minute part of it atleast.
Social workers bring real change to people's life and work without a recognition. Common that's that real social work. Where you don't care whether people know you and that you have done the work. It's in disguise.
You don't need any age, caste, or any other legal things to be a part of a social cause. You just need to have a helping pure heart. Who understands the pureness of humanity and how important it is to keep the human chain going. We help someone today and he helps another fellow someday. The chain goes on and at one point it comes to you. It's like the continuous chain of Karma. As our elders say – karma is something which we do and which we get. We do good deeds and we get it in return. If we aim to cause an illness to other person we are also destroyed by the same in the same birth. Same is the concept of humanity. It's more blessed and peaceful either. You are happy when you are of use to someone, you are happy when you help a person. You need to come out of the "me" factor. Selfish people are always disliked and kind people are always loved. Decide what you want to be?
Everyone has a single life and we should not only aim to live our life, be happy each minute, and do great karmas but also engage social work as a part of our life. We have a social responsibility towards the nature, since the nature provides us shelter, food, and a basic life. We are tend to be responsible for the people in the nature as well. We are tendful to all the creatures on earth. We are tendful for all the work on earth. We have to help our brothers and sisters and create a happy world where no one is buried in sorrow and illness, where everyone is happy of what he has and is proud to be in his society. We cannot help the whole word, but we can start it from our own family, friends circle, society and surrounding. And the chain will multiply on its own and give us the extreme result one day.
Inspire people. Inspire them to avail the path of social work and find yourself blessed by it.
When everyone in this world starts helping each other the world will not be a place of nightmare for any poor child or a helpless mother.
–          SANGITA MAITY
The following two tabs change content below.
BMS Team aims to help the BMS students all over Mumbai colleges, empower BMSites and revolutionize management education. If you wish to be a part of our core team, write to
[email protected]