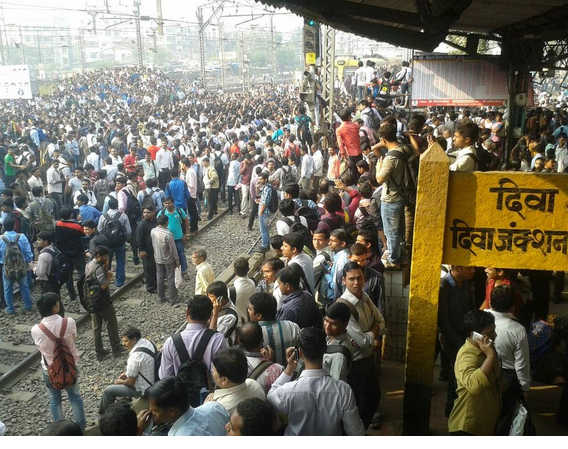 Lakhs of people were affected when a local train in the suburbs of Mumbai around 8.30 am on Friday after the trains on the Central line between Diva and Mumbra were delayed.
What caused the delay?
The incident started around 6.45 am, when a Mumbai central-bound train was broken down on tracks near Thakurli station. After some time another CST train coming from Kalyan, came to an halt.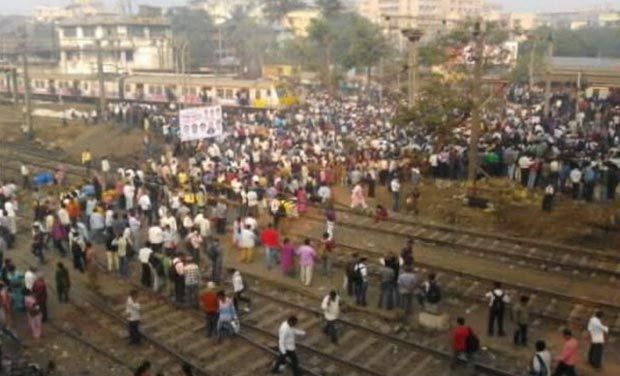 This also affected the fast train services as slow trains were being diverted on the same line.
Soon a huge crowd of commuters gathered on the tracks at Diva Station and started pelting stones on the train.
The protesters started walking on the tracks and reached Dombivali station, where they started destroying the railway property.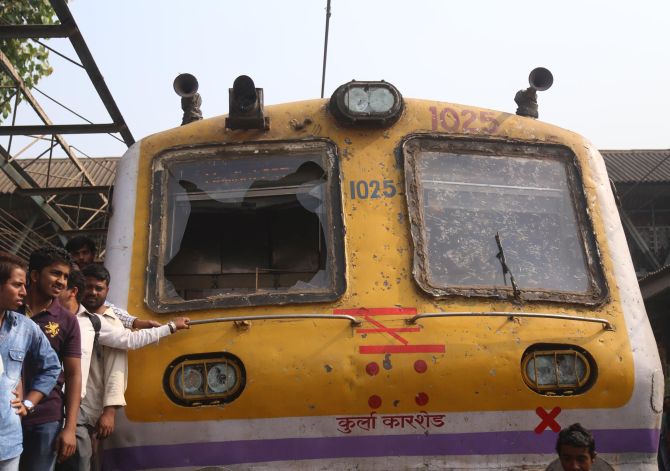 Motormen flash strike :-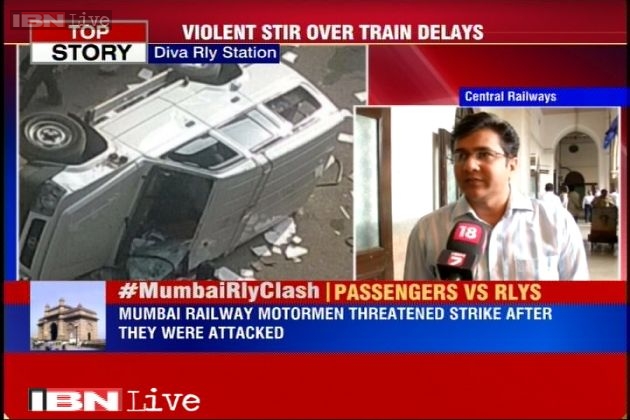 Even this wasn't enough that the motormen's organisation too started for a flash mob as one of their fellow men was injured during the commuters protest.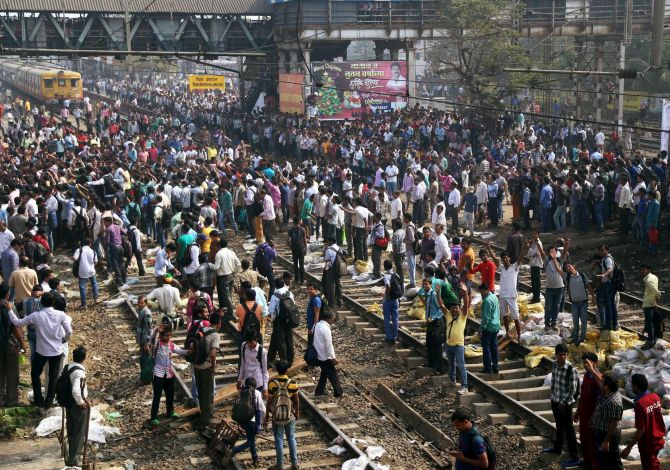 According to news reports, the police had to counter attack with a minor lathicharge to disperse the crowd, which further angered the people.