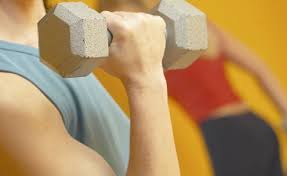 Sports is a recreational activity which helps improve physical and mental health. As entertaining as it is, playing sports is hugely beneficial for overall help and can be helpful in maintaining the body in the later life too. Playing a sport has always been enjoyable and exciting, everyone has experienced playing something or the other, indoor or outdoor, in their childhood and as it is in the human nature to have a recreational activity to keep your mind focus and not get bored. As you would have heard "All work and no play make jack a dull boy", this is exactly why it is important for a person to have a sport in his life. Whether it be playing Football in this monsoon, or our very own galli Cricket, or playing badminton below your house may be something more challenging like mountain climbing, diving etc.
In this modern age, having more physical activities has reduced. If you love a sport like Football you have a video game which you can play day and night but trust me there is a whole lot different fun when you are on the ground playing with your friends, it is far more challenging and fun as it seems rather than sitting on a couch in front of a gaming console and scoring goals for fun. Sports have incredible benefits, it will reduce obesity and keep your body fit and athletic, it also improves skin, helps build stamina, energizes you, increases your ability to fight diseases, removes boredom, helps socialize with others etc.
So why are you waiting, just go out and crack on. Play your favorite sport, there are many to choose from, make it a hobby and you will really not regret spending the moments doing something which you'll love.
– Jainam Jhaveri
The following two tabs change content below.
BMS Team aims to help the BMS students all over Mumbai colleges, empower BMSites and revolutionize management education. If you wish to be a part of our core team, write to
[email protected]