People usually get tired of using different expensive and ineffective beauty products!! It's time to throw away all those ineffective products and start eating foods for perfect skin. While some foods can aggravate your skin, others can enhance it. Check out a list of 9 foods to eat every day for perfect skin.
1. Red bell peppers
Red bell peppers are a tasty vegetable that can be enjoyed either cooked or raw. One red bell pepper contains more than 100% of your daily vitamin C needs. It also contains significant amounts of dietary fiber. Moreover, it is rich in carotenoids that can help prevent wrinkles and increase blood circulation to your skin, helping it look more youthful. Due to their carotenoids, red bell peppers are also great to fight acne.
2. Dark chocolate
This is one of everyone's favorite foods to eat every day for perfect skin! Dark chocolate is rich in antioxidants, fatty acids that promote glowing skin. The antioxidants in dark chocolate will help reduce roughness in your skin and protect it against sun damage.
3. Coconut oil
Coconut oil is one of the richest sources of saturated fat with about 90 percent of calories as saturated fat. It contains lauric acid, a powerful antibacterial and antiviral agent that keeps away viruses, infections, inflammation and acne. Coconut oil is also rich in essential fatty acids and Vitamin E, which are perfect for keeping your skin moist, soft, and wrinkle-free.
4. Green tea.
Well, so green tea is actually a beverage, but tea leaves come from a plant! Even though people love black tea or milk tea, green tea is good substitute every day because it is a great source of antioxidants and a unique amino acid.
5. Spinach
Spinach is a healthy and nutrient-rich food you should certainly include in your everyday diet. You may hate spinach, but it is a wonderful source of iron, Vitamin E, magnesium, Vitamin A, fiber, plant protein, and Vitamin C. Due to their antioxidant abilities, Vitamins C, E, and A are especially great for your skin.Spinach contains antioxidants that fight against all types of skin problems. Add it to your everyday diet and see what happens. By eating spinach, you're just cleaning your skin from the inside out!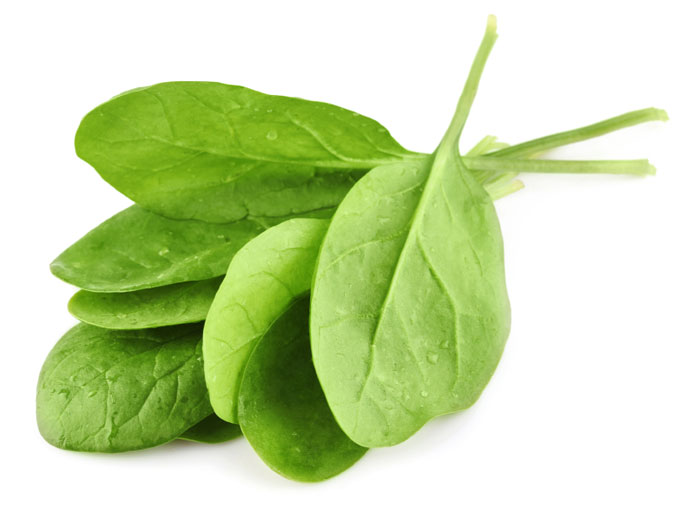 6. Seeds
Sunflower seeds, pumpkin seeds, and flax seeds are all great for your skin. Pumpkin seeds and sunflower seeds are both rich in Vitamin E, magnesium and protein. Protein keeps all wrinkles away, Vitamin E enhances moisture in your skin and magnesium lowers your stress levels. The healthy fatty acids in seeds are perfect for fighting wrinkles and acne. Plus, these seeds are rich in protein. Just sprinkle seeds right on top of your salad or oatmeal and enjoy the great taste as well as perfect skin.
7. Celery
Another food to eat daily for perfect skin is celery. Many of us underestimate this veggie, but celery contains Vitamin K that keeps the blood circulation healthy and helps to reduce high blood pressure. This can reduce your stress level, and as you know stress can cause bad skin, migraines and even cancer.Celery also contains natural sodium, potassium and water, and can help to prevent dehydration.
8. Papaya
Papaya is a wonderful fruit which has a rich history and numerous nutritional benefits. It is very low in calories and also contains no cholesterol. So if you are trying to lose weight, consider eating papaya every day to maximize its health benefits. A great beauty food, papaya is low in fructose and is excellent for digestion! The antioxidant nutrients found in it, including Vitamins C and E, are great at reducing inflammation and acne. Moreover, Vitamin C may also protect your skin against sun damage.
9. Carrots
Carrots are good not only for your eyes, but also for your skin. They are especially good for clearing up breakouts. Carrots are rich in vitamin A and they help prevent the overproduction of cells in the outer layer of the skin. That's where we find excess dead cells and clogs pores.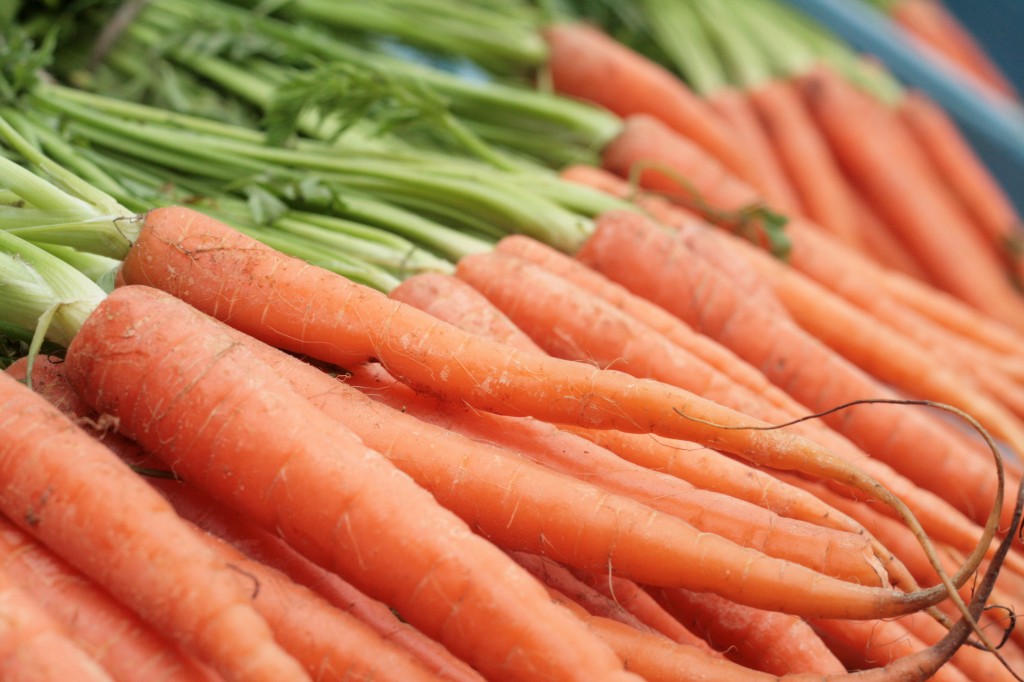 -MANAL MEHBOOB