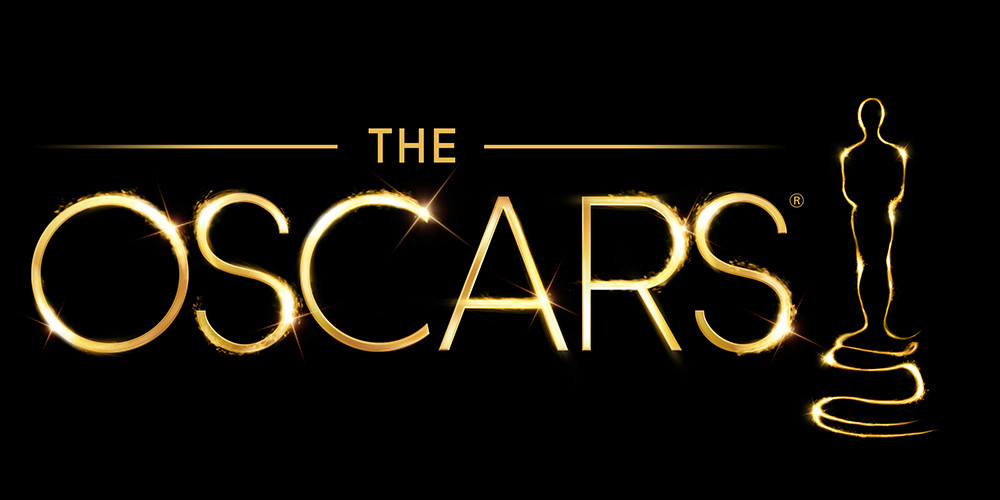 An Oscar speech can make even the most stoic of actors burst into tears at the drop of a hat and gives others a life-changing career boost in a matter of moments. Oscar awards are one of the most celebrated events in the Hollywood industry. The movies and the actors that win the Oscar awards are considered as the best movies and actors in the film industry. The Oscar is considered as a huge achievement for the makers and bakers of a film. But there are also some movies those despite having an amazing story and a blockbuster star cast don't get honored by this golden lady. So here is my list of movies those deserved the golden guy but couldn't make it to the gala.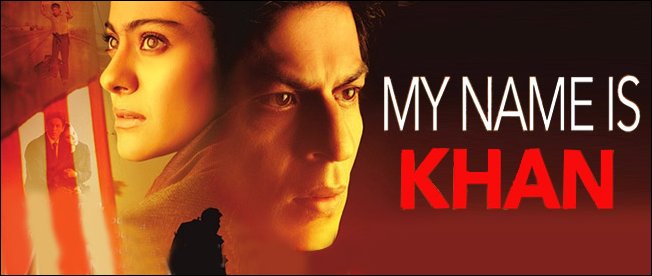 My name is Khan- Rizwan Khan is a Muslim child who grew up with his brother Zakir and his mother Razia Khan in a middle-class family. He is different from other kid his age and is showered with extra attention from his mother much to his brother's disappointment. When Khan goes to the U.S. to live with his brother, he falls for a Hindu girl Mandira who already has a son, Sam from her previous failed marriage. They both get married and settle down happily in Banville. Problems start after the 9/11 attacks shortly after which they lose their son Sam after which he sets out on an expedition to meet the president of the united states to tell him that his name is Khan and he is not a terrorist. Deserving isn't it!!!
3-idiots-    Farhan narrates the story of himself and his friends, Raju, and Rancho students at the Imperial College of Engineering, one of the best colleges in India. Farhan wants to become a wildlife photographer, but is pursuing an engineering degree to fulfill his father's wish, whereas Raju needs to improve his family's financial situation, and Rancho studies for the pleasure of building machines. Rancho incurs the wrath of college's dean, Professor Viru Sahastrabuddhe a.k.a. 'Virus', by giving creative and unorthodox answers in class and living by the philosophy that one should pursue excellence not success as success will happen if excellence is achieved, and later blames the rote-learning mentality of the institution for the suicide of fellow student Joy Lobo. Who can forget the melodious songs which portray every engineers feeling!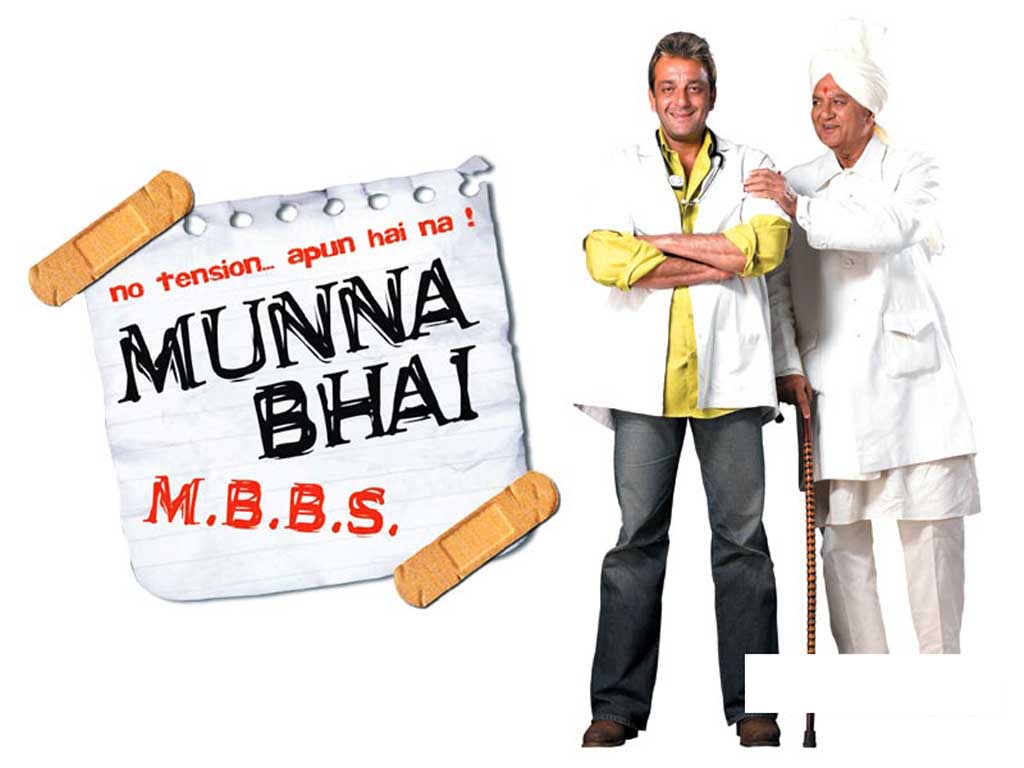 Munnabhai MBBS– A 2003 Indian comedy directed by Rajkumar Hirani and produced by Vidhu Vinod Chopra. The story involves protagonist munnabhai, a goon, going to medical school. He is helped by his sidekick, Circuit. It stars Sanjay Dutt, Arshad Warsi, Jimmy Shergill, Sunil Dutt, Gracy Singh and Boman Irani and was later followed by a second film Lage raho munnabhai, and became the first installment of Munnabhai MBBS series. It went on to win the 2004 National film award for Best Popular Film, and several Filmfare Awards including the Critics awards for best movie and Best screenplay. It was declared a 'Hit' at the Indian Box office. It definitely deserved the golden guy!
OMG! Oh my God! – A 2012 Indian satirical comedy-drama film. The storyline is based on a Gujarati stage-play entitled Kanji Virudh Kanji. Its story is similar to an Australian film- A man who sued God. It is directed by Umesh Shukla. The film features Akshay Kumar and Paresh Rawal in the lead roles, along with Mithun Chakraborty in pivotal role. Made on a budget of 20 crore (US$3.2 million), the film released on 28 September 2012, and received extremely positive response from critics upon release. The movie was declared as a blockbuster. The film is being remade in Telugu as Gopala Gopala with Venkatesh and Pawan Kalyan. This movie should have been nominated! Don't you think?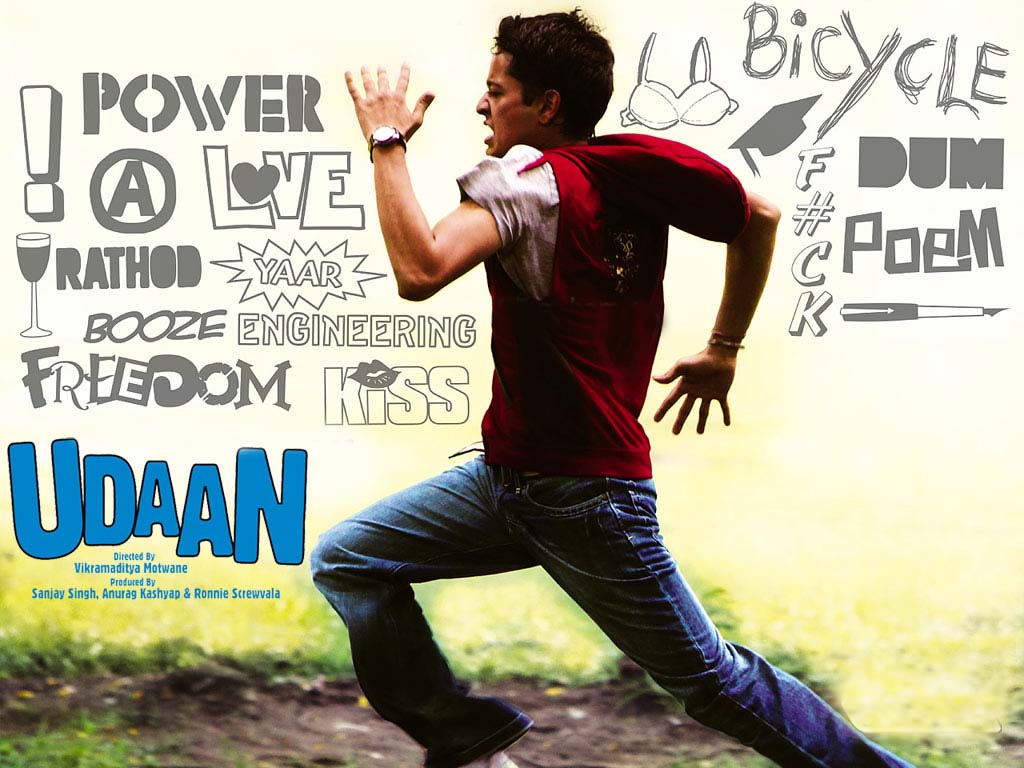 Udaan- A 2010 Hindi drama film produced by Sanjay Singh, Anurag Kashyap and Ronnie Screwwala; and directed Vikramaditya Motwane.It is roughly based on the real life of Anurag Kashyap. The film was officially selected to compete in the Un Certain Regard (A Certain Glance) category at the 2010 Cannes Film Festival. The film was not immediately successful at the box office when released, but is regarded as a cult film. Forget the awards; the story itself is so hauntingly familiar to many Indian hearts. Teenage rebellion, a secret aspiration, generation gap and everything in between make this story of the 17-year-old protagonist a brilliant, yet subtle work of art. 'Peepli Live' was sent to Oscars that year.
THANK YOU!!