Real Madrid Club
Real Madrid Club is commonly known as Real Madrid, or simply as Real, is a professional football club based in Madrid, Spain.
Here are some Interesting Facts That You Must Know About 'Real Madrid C.F':
1. Since founded in 1902 as Madrid Football Club, the team has traditionally worn a white home kit.
Here is the image of Real Madrid home shirt 2014-15:
2. The club is the world's richest football club in terms of revenue, with an annual turnover of €549.5 million, and the world's most valuable sports team, worth €2.5 billion.
Here is the image of Real Madrid Team:
3. The first crest had a simple design consisting of a decorative interlacing of the three initials of the club, "MCF" for Madrid Club de Football in dark blue on a white shirt.
Here is the image of the Crest in 1902:
4. In 1908 the first change in the crest occurred when the letters adopted a more streamlined form and appeared inside a circle.
Here is the image of the Crest in 1908: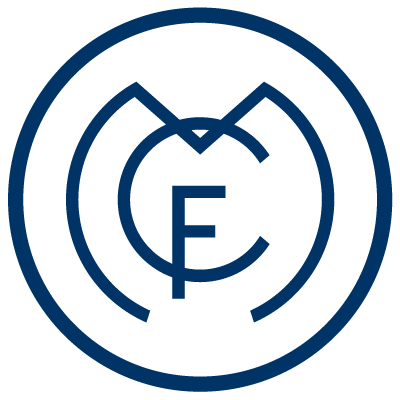 5.  The next change occurred in 1920. At that time, King Alfonso XIII granted the club his royal patronage which came in the form of the title "Real Madrid", meaning "Royal". Thus, Alfonso's crown was added to the crest and the club styled itself Real Madrid Club de Fútbol.
Here is the image of the crest in 1920:

6. In 1931 with the dissolution of the monarchy, all the royal symbols such as the crown on the crest and the title of Real were eliminated. The crown was replaced by the dark mulberry band of the Region of Castile.
Here is the image of the Crest in 1931: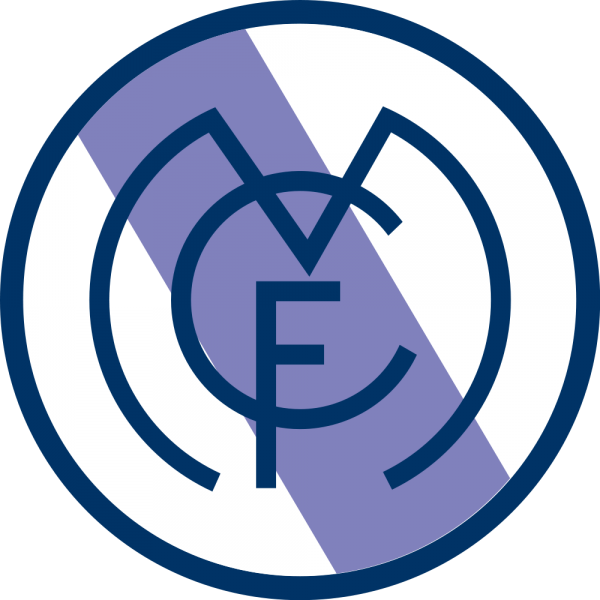 7. The most recent modification to the crest occurred in 2001 when the club wanted to better situate itself for the 21st century and further standardize its crest. One of the modifications made was changing the mulberry stripe to a more bluish shade.
Here is the image of the Crest in 1941: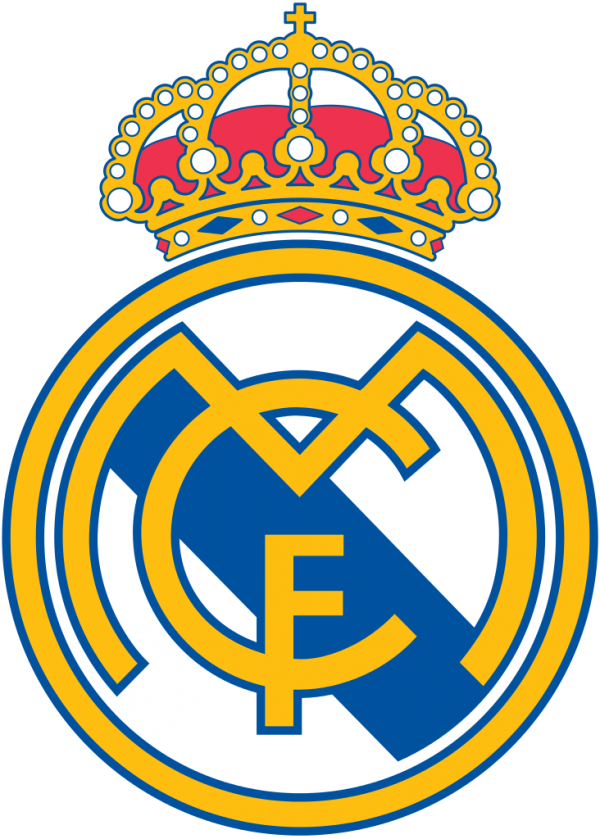 Here is the image which shows the evolution of the Crest:

8. As of 24 May 2014, Real Madrid have won a record 32 La Liga, a record 10 European Cup/UEFA Champions League, and a joint record 3 Intercontinental Cup trophies.
9. on 23 December 2000 The club was awarded with the recognition of "FIFA Club of the 20th Century".On 11 May 2010 the club was named "Best European Club of the 20th Century" by the IFFHS in London.
10. Real is allowed to wear a multiple winner badge on their shirt during UEFA Champions League matches as they have won more than five European Cups.
Here is the image of trophies won by Real Madrid:
Real Madrid vs Real Sociedad:
https://www.youtube.com/watch?v=5uY8bGAyUZU