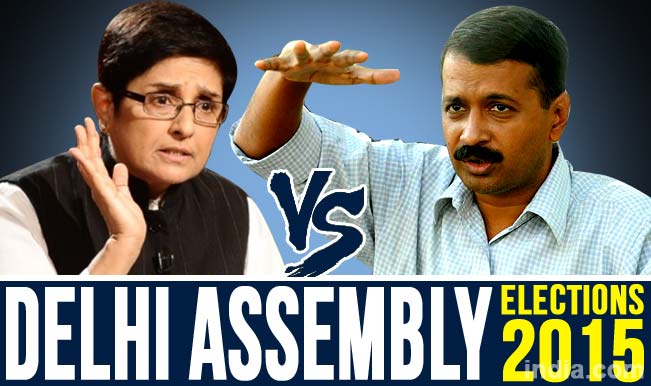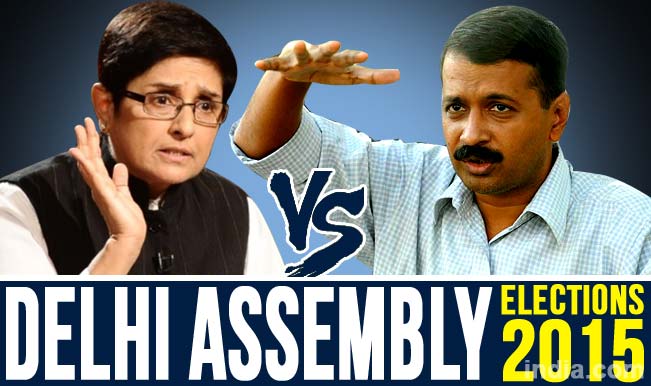 ABP Nielson opinion poll results suggests that Arvind Kejriwal's Aam Aadmi Party is likely to emerge as the largest party in the Delhi Assembly elections 2015. Bharatiya Janata Party is expected to be in the second place followed by Congress.
The latest opinion polls clearly shows the growth graph of the AAP, bagging 37% of vote share, while BJP seems to be losing ground with 33% vote share. Congress is no where in the picture with very little percentage.
While in December survey, BJP seemed to be able to form the government with majority of seats and AAP on the second spot with just 17 seats. However in the January survey, BJP's vote share dropped and AAP began gaining popularity in 2015.
Once again AAP chief Arvind Kejriwal has come up as the most favorite candidate for the Delhi CM post. Of the respondents, 48& think that Kejriwal is suitable for the post, while 42% think that Bedi is appropraite for the post. Congress only received 7%.
Delhi will go for vote on 7 February and results will be announced on 10 February.
The following two tabs change content below.
Ancy
Nationality : Indian Education : First Year BMS Student