Have you ever felt when you sleep at night without your blanket, and suddenly at early in the morning you starts freezing with cold atmosphere. You know that you are shivering but you don't have power to get up and take your blanket..You again sleep and later find yourself under the warmness of blanket, put by someone probably by your mother!
feels great….It means 'Winter Has Come'
I felt today!

last night I was so tired and laid on to the bed without my loving blanket
Early in the morning I started freezing ….may be @ 6.45 am something…I wish I could go and take my blanket…
Toddy & Bunny were also freezing with cold!
I holded them and again fell asleep.after sum quarter and half hour..nearly @ 7.30 I found myself in blanket….May be my mom put that on Me, Toddy & Bunny…
later I woke up and sat in m window of 18th' floor and I was watching smoke coming from chimneys of bakeries, Mumbaikars travelling from local trains by hanging on the door, Vashi's bay was shining like sliver cuz' of sunshine…
I was feeling comfortable with outer world while taking natural sunrays on my skin… 🙂
I'm happy…Atlas My favorite season has come……..Winter Has Come……. 🙂
HAPPY WINTER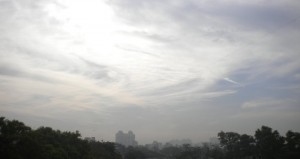 View of my tower… feels cool
View of Navi-Mumbai frm my bedroom…..at early morning
– Nakshatra