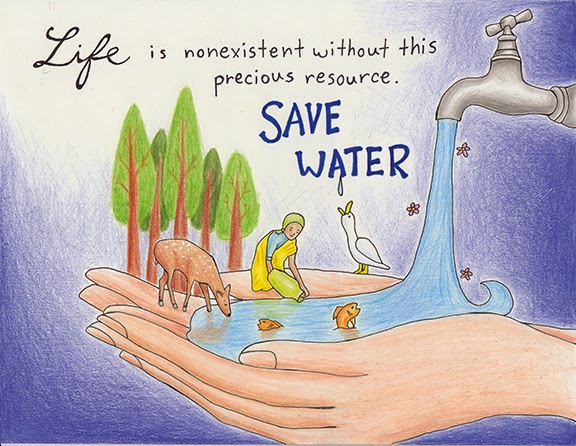 Well why do we say water is life? There is a very simple logic behind it that without water our life is impossible. Water is required by all of us in every task of ours. What is the first thing after you get up? Brush? Imagine brushing and not cleaning your teeth at the end! I don't think anybody can imagine such a situation. We need water for everything starting from drinking to washing, cooking, etc.
Some of the benefits of water are:-
It's not only diet and gym that helps you reduce you weight. Water plays an important role in helping you lose weight. If at all you get a chart to read anyone diet chart you will get to see that at the end they always write "Drink 3-4 liters of water daily"
Face creams, face washes, scrubs, facials, bleaching, etc, all promise to give you a healthy, glowing, beautiful skin. But do they fulfill that promise? Not always! But water is that one thing which will help you fight all your skin problems. It may not give you a brightened or fair skin but it will surely give you a pimple free and acne free skin.
Helps in digesting food, etc
Drinking water before starting your meal and in between your meals will not only provide you with breaks between your meals but will also help in better digestion of food.
But as we all are well aware of the fact that even though it is our necessity we tend to waste it most of the time. We use water for more than 100times in a day but how many times do we see or pay attention on our activities like after drinking water from the tap we tend to leave it open at times.
The question should not be whether water is renewable or non-renewable? It should be what steps should we take to stop water depletion?
We all should take steps in saving water and not only water all the natural resources to preserve them!