Why Jose Mourinho is the 'Special One'
Jose Mourinho claims himself as the 'Special One', he has that popular nick name among fans, media, not so much among the opponent fans though let us look at whether Jose Mourinho is the 'Special One' or just a 'Whining One'.
Mourinho is surely one of the best Football managers ever. Jose Mourinho is a treat for media as he comes up with sensational things which just spice things up and the Football world will be boring without people like Jose Mourinho in it. He has had success wherever he has gone. He won a Champion's League title with Porto, that itself is a great feat, he has also won titles in England with Chelsea, in Itali with Inter Milan, won a champion's league in Inter alongside Serie A title and has also won La Liga with Real Madrid, though many regard his spell at Madrid as a poor, though winning La Liga and Copa Del Rey is surely a great feat to achieve and not poor.
Last season he was back at Chelsea and finished 3rd in the English Premier League behind Man City and Liverpool, many wanted him to succeed Sir Alex Ferguson at Old Trafford but Sir Alex appointed David Moyes, a guy who has not won any trophy in his 12 years managerial spell at Everton, and eventually United's season ended as a nightmare. Chelsea had a good season with finishing 3rd in EPL and reaching Semi Finals of the Champion's League though fans wanted more and Jose Mourinho had told last season that they were not the favorites and people should wait for one season, as it seems Mourinho is true to his words and after one season now Chelsea looks the most strongest team in England and the favorites to win the English Premier League and also go far in the Uefa Champion's League.
So until now you can clearly see that Jose Mourniho is someone who can win trophies wherever he goes, not only that, he is great in talking, He stamped Arsene Wenger as 'the Specialist in Failure' and destroyed Arsenal 6-0 last season, that shows the guts of a guy who shows what he is talking about and what he is capable of. The only low in his managerial career is his spell at Real Madrid which ended bad and many started questioning Jose Mourinho's ability especially thinking that he had arguably the best squad in the planet and huge amount of money at disposal but still wasn't able to win a premier league title. But to be fair he did win domestic competition and got out at the semi-finals stages every time at Real Madrid in UCL.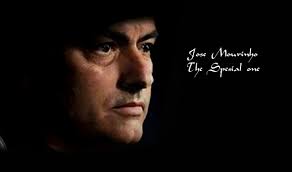 Some might argue him being the very best, but he is surely one top class manager who the world wants to follow and surely he can prove doubters wrong in this new season with Chelsea. So let us see how well the 'Special One's' Chelsea play this season and what they achieve.
– Jainam Jhaveri