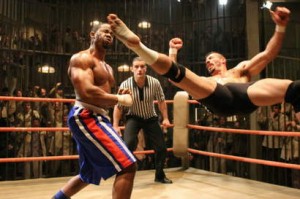 Have you watched the Undisputed? Then you definitely must be a fan of Yuri boyka . Movies like this and others like The Karate Kid,Never Back Down,Fight club and even Kung fu Panda have something in common,and it's not just fighting,it's discipline.Knowing how to fight is essential.
Like every sport MMA has it's rules,regulations and restrains.It is great to train but does not appreciate you to pick fights. 
MMA includes Kick boxing, the Brazilian Jui-Jitsu,Jeet Kune Do and Wrestling.We all can guess that it's an excellent physical workout,the sparring or grappling for a few minutes is absolute brutal cardio.There's no treadmill or stair master in the world that can beat the benefits of this practice.MMA teaches competition and a man to fulfill the need for physical expression.
We are always content seeing fights in movies or TV or even seen some in real.MMA is the perfect middle ground to practice,train and fight in controlled environment with no threat of going to jail.MMA can be a great stress reliever.If the need arises you will be able to defend yourself from the attackers.It's a great way to build self confidence and brings discipline of mind and body.
MMA is the world's best sport.It's a complete package that gives knowledge of combative arts,helps you to enhance your capacity to stick to a schedule,it increases your level of preparedness in the face of a dangerous situation and gets you in a better shape and spirit than ever.MMA has a lot of advantages.It can be a great hobby and bring an all new meaning of fitness.So join an MMA Institute.Learn Live and Conquer.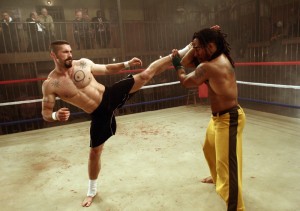 The following two tabs change content below.
Latest posts by nidhi vora (see all)