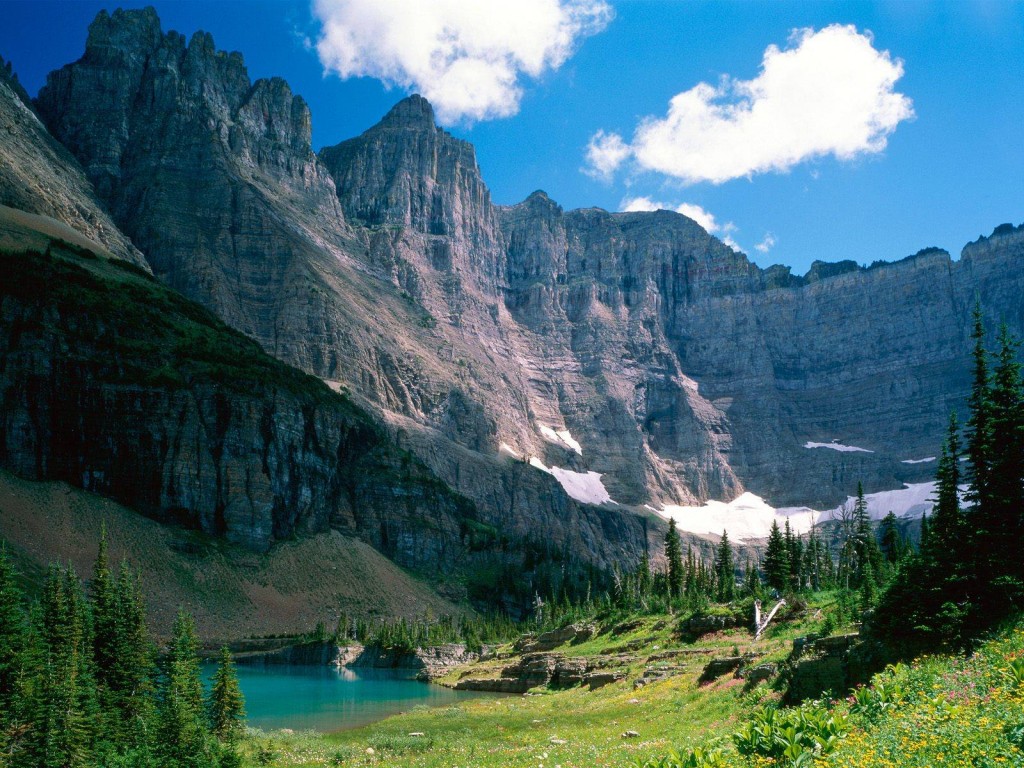 Asia has many wild places, but some of the most beautiful and spectacular are protected and given national park status in order to protect the flora and fauna of the region. The following national parks are among the most celebrated in Asia. People come to visit them from near and far in order to appreciate the unique qualities of the land and everything on it.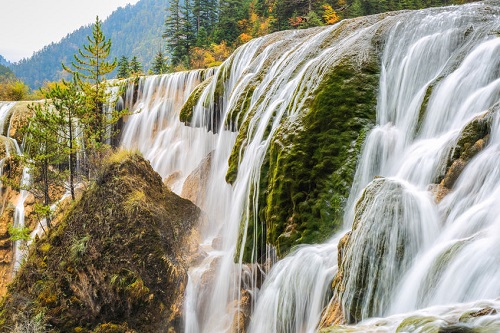 1. Jiuzhai Valley National Park, China
This extraordinarily beautiful park is famous for its enchanting blue-green lakes and waterfalls. Located in the Min Shan mountain range of Northern Sichuan, this south-western locale is a breathtaking park because of its scenery but it is also home to stunning flora like orchids and revered wildlife like the Giant Panda. This park was also declared a UNESCO World Heritage Site in 1992.
 2. Fuji Hakone Izu National Park, Japan
As the most visited national park of Japan, this celebration region is home to Mount Fuji, the country's tallest mountain. This mountain, actually a volcano, attracts Japanese travelers as well as tourists from around the world. The hot springs of Hakone are also nearby as is the Fuji Five Lakes district that is splendidly scenic and revered for its beauty.
3. Sundarbans National Park, India
This West Bengal park is world famous as one of the last remaining wild places. Remote and denoted by coastal mangrove swamps, the park is particularly known for its resident tigers–many of which have been designated as man-eaters. As one of the wildest places on the planet, this park is, nevertheless, one of the best-known wild-life sanctuaries in India. The national park has an area of 328,680 acres. The Sundarbans was established as a park in 1984. Its nearest city is Kolkata.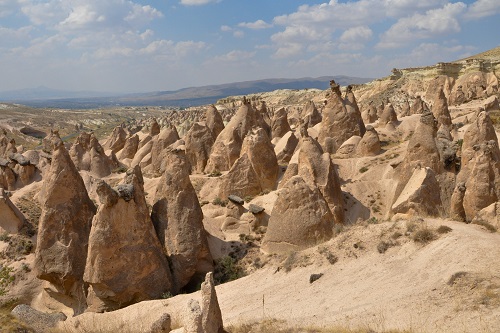 4. Goreme National Park, Turkey
Famed for its 'fairy chimneys," the other-worldly landscape of Goreme National Park is situated in Central Anatolia in the historical region of Cappadocia. A UNESCO World Heritage Site, the park is famed for its extraordinary rock sites and subterranean cities. The ancient frescoed churches of the rocks are among its major attractions that lure travelers from around the world.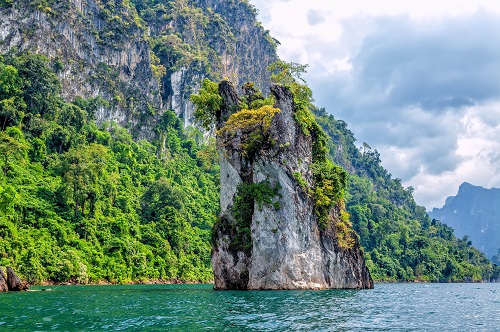 5. Khao Sok National Park, Thailand
This extraordinary park is just a couple hours north of Phuket, yet its remoteness prevents it from being visited as much as some of the other parks listed here. Even so, it is well worth the trek as scientists have noted that its rainforest stretches are not only older than those of the Amazon, but also more diverse. Animals like tigers, Asian elephants, tapirs, and macaques make their home here. The scenery is breathtaking as virgin forest flanks the sides of the Khlong Saeng River. Everyone who visits the park, however, seems to want to catch a glimpse of the amazing Rafflesia, one of the strangest flowering plants on earth; it grows to boast a diameter up to thirty-five inches and smells like rotten meat when in bloom.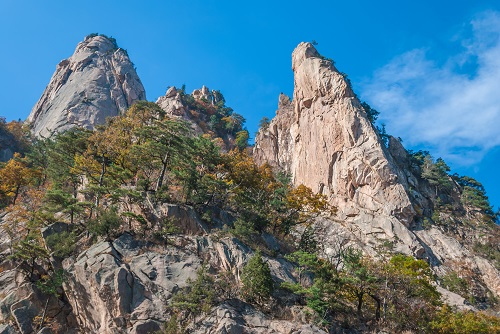 6. Hallasan National Park, South Korea
This scenic park encompasses a volcanic shield and is located on the island of Jeju off the southern tip of South Korea in the Korean Strait. Its volcanic crater lakes provide excellent site seeing and the views from the mountainous terrain are simply stunning. A UNESCO World Heritage Site, the park is filled with beautiful flora and waterfalls. Moreover, the diverse climate of the island ranges from sub-tropical to quite frigid making it a unique eco-system to experience.
7. Gunung Gede Pangrango National Park, Indonesia
Encompassing two volcanic peaks in an area of West Java, this park is part of the UNESCO World Heritage Network of Biosphere Reserves. Deep ridges and ravines are studded with plants that grow here and nowhere else on the planet. The extraordinary flora is complemented by a range of wildlife that includes leopards and the rare yellow-throated marten. Fog-strewn peaks and nearby tea plantations makes this park a lovely setting to behold.
8. Kenting National Park, Taiwan
This beautiful park encompasses amazing coral reefs and stunning beaches. Situated on the southern tip of Taiwan, the park is celebrated for the nineteenth-century Eluanbi Lighthouse and the sea cliffs encompassed in this water park's acreage. Travelers often come to the park to enjoy the stunning beaches; people swim, scuba, snorkel, and ride jet skis. An abundance of vegetation also provides a beautiful backdrop to this picturesque setting of the beaches.
9. Nikko National Park, Japan
Although this park is lovely to visit year-round with its waterfalls and its picturesque Lake Chuzenji, it is particularly stunning to witness in fall with its autumn hues are in view. Studding with UNESCO-protected shrines and temples, the park is a unique blend of natural and man-made attractions. The mountains provide a beautiful backdrop to the setting as well.
Asia boasts many extraordinary national parks and protected reserves. These are among the most revered and visiting these places will likely become an unforgettable experience for travelers who make their way there.
– Manal Mehboob
The following two tabs change content below.