Here in this article we are listing the most romantic movies of all time , The movies which makes us feel good which make us go connect with them. We feel the love and the emotion and every  feeling when ever we see them and feel romantic and loved so listing here the MOST ROMANTIC MOVIE OF ALL TIME:
THE LIST:
 1: LOVE ACTUALLY
Love is in the air, and we here at bms.co.in are ranking our favorite romance movies of all time. Up first, the 2003 holiday film starring Hugh Grant, Colin Firth, Liam Neeson and Keira Knightley! Love Actually tops the list.
2: THE NOTEBOOK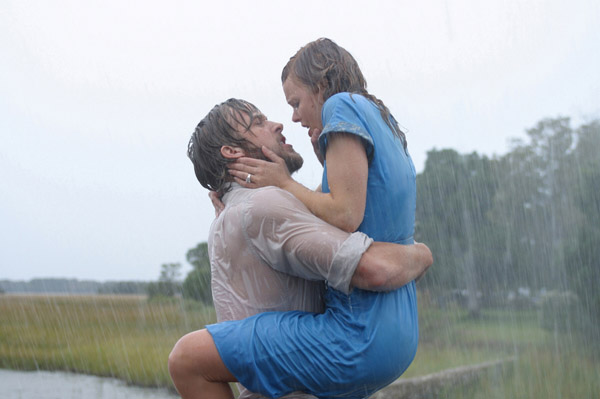 This 2004 classic starring Rachel McAdams and Ryan Gosling is about a poor and passionate young man who falls in love with a rich young woman. However, the two are soon separated due to their social differences.
3:  DIRTY DANCING
"Nobody puts Baby in a corner!" This 1987 dance classic is the love story of Frances "Baby" Houseman (Jennifer Grey) and the older summer camp dance instructor Johnny Castle (Patrick Swayze). Hollywood loves a story about a man from the wrong side of the tracks!
4: NOTTING HILL
This 1999 film starring Julia Roberts and Hugh Grant again shows the clash of the social classes. Grant plays a simple bookshop owner, William Thacker, who falls in love with the most famous film star in the world, Anna Scott (Roberts).
5: WALL-E
Set in the distant future, this 2008 Pixar flick follows a trash-collecting robot who inadvertently embarks on a space journey that ultimately decides the fate of mankind. Trust , it's romantic.
BY HARSHVARDHAN SINGH.