Top 10 Happy Lohri 2015 Quotes, Wishes, Messages and SMS That You Can Share With Friends And Family!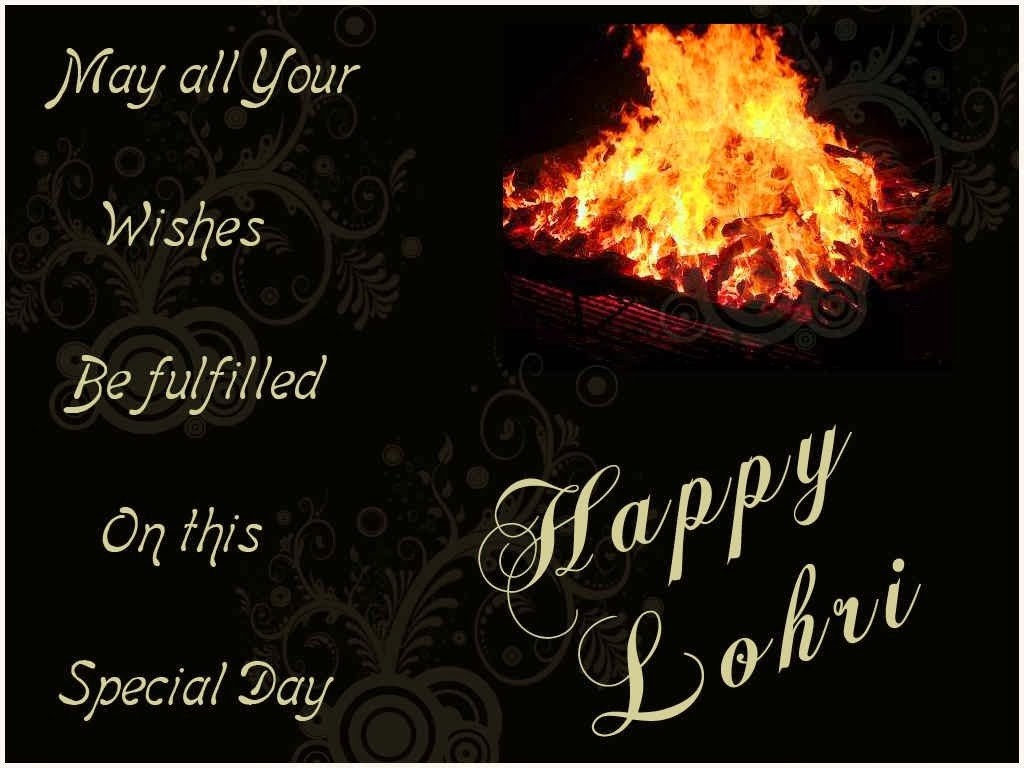 1)
Kaash Jyaada Par Chalegi Thodi;
Saath Jab Ho ek Sunder si Chorri;
Mil Baant Khayein Gud ki Reori;
Aur Dhoom Se Manayein Hum Sab Lohri!
Happy Lohri!
2)
Sardi ki thartharahat mein, moongfali, rewari aur gur ki mithas ke saath, Lohri mubaarak ho pyar, dosti aur rishtey ki garmahat ke saath
3)
May your success soar high like a kite; your sorrows burn in a bonfire; you experience a very sweet life like Reoris; and may God always protect you in a shell like peanuts!
Happy Lohri!
4)
May the festival of Lohri
Sweetens your life like Reori;
Crunches it like Peanuts;
Flavours it like Seasame Seeds;
And gives you the warmth of Bonfire.
A very happy Lohri!
5)
My friend, you're:
Warm like Fire;
Sweet like Reoris;
Crunchy like Seasame seeds;
And flavourful like Peanuts.
I wish a beautful life for you may your success soar like a Kite in the sky!
Happy Lohri!
6)
Wish you a very Happy Lohri. May your life be as colorful and joyful as the festival of Lohri.
7)
Twinkle Twinkle Little Punjabi;
Peeke Daaru Oh Ho Geya Sharabi;
Chicken Tandoori Te Daal Farayi;
Tuhanu Lohri Di Lakh Lakh Vadhai!
8)
Moongfali di khusboo te Gurh di mithaas, Makki di roti te Sarson da Saag, dil di khushi te apneya da pyar, mubarak hove tuhanu Lohri da tyohar.
9)
Enjoy the Festival with
Sweetness of Happiness
Dipped in honey.
Happy Lohri
10)
Sunder mundarie hoy,
Tera kaun vichara hoy,
Dula bhati vala hoy,
Duli di dhi viyai hoy,
Bus bus aa le 1 rupea baki lodi te ayi Happy Lohri.