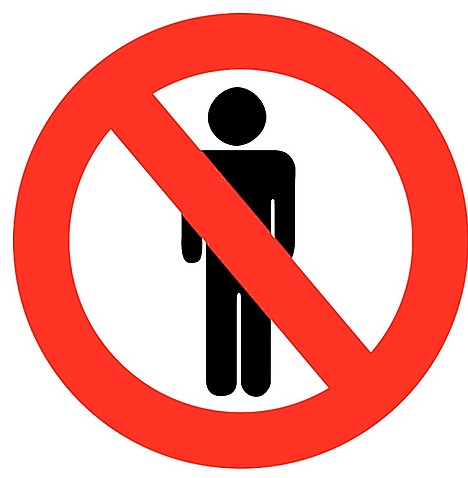 Reverse discrimination is basically referred to discrimination against members of a dominant or majority group or in favor of members of a minority or historically disadvantaged group. These days, more and more men are at the receiving end of beatings by women, here in India and abroad. There have been so many untold stories and it is the need of the hour that we wake up to the woes of this.
Really high instances of this have been seen in Egypt. A minor, Muhammad had been raped and physically abused by his tuition teacher. "I was left traumatized and faced utter wretchedness, "says Muhammad. There were other men too which were brutalized by women. "I was insulted, verbally attacked, thrashed and accused of being a homosexual by my girl when I didn't obey her orders", says Khalil. However the Egyptian state doesn't recognize the rape of men and they are left in a lurch when any such incident happens. In India, where Sexual Harassment Bill was passed, the provisions were restricted to women and their modesty. There have been so many male-bashing and rape cases in India itself.                                                                                                                                                                                                                                                                 42-year-old Veera Kalra, who is a manager at a ready-made garment store, was booked by the Sadar police for abetting the suicide of 25-year-old youth Rahul Khandare who was employed at the shop. In a 5-page note, Khandare, a son of a traffic cop, had said he was taking the step for being sexually harassed by Kalra, a married woman. Khandare, a 2nd year BA student, had consumed poison, the night before his birthday. He was found dead at the rural tehsil office, in Civil Lines. Police said that Kalra is absconding and her cell phone is "not reachable" too.Khandare's family was for the last 19 days trying to persuade the Sadar police to accept their complaint."I met RV Bansod (senior police inspector at Sadar) many times and asked him to file a case against Kalra. But every time I was sent back after being told that she is a woman," said Shobha. Khandare was appointed as a counter boy by Kalra in January. However, after three months, he was sacked. "In his suicide note, Rahul has mentioned how Kalra forced him to maintain a physical relationship with her. When he stopped after a few occasions, she turned abusive. Kalra would even call Rahul late in the night asking him to meet her," she said. On one occasion when Kalra called, Khandare put the call on speaker phone and asked his younger sister to listen to the conversation. "She was using filthy language and trying to force him to continue the relationship," she said. There was another case wherein Rachna Bise forced her maternal uncle. The poor man was left totally shattered and after he filed a complaint and people got to know about it, his self-esteem was left in tatters.
"This is not a single case in isolation. There are cases with similar undertones. In such cases we see that the victim totally becomes a recluse", said Senior Inspector Aaptey,in my interview with him for DNA. "Women are weaker than men and can't be striked back. They are home-makers and are supposed to be given respect on all circumstances", says Chaya Utkakrishnan, an NGO worker.
A girl might be able to file complaint if she faces physical abuse but men are less likely to do so as they have to face several challenges such as the stigma of being a male victim or being called as "an eunuch." The purpose of the main struggle against culture of such harassment is to improve the conditions for the society as a whole. It used to be men bashing up women and now even though the story is getting reversed, it is still awful. Simply because violence itself is awful and achieves nothing in the long run.
For an equal right, it certainly has to be an equal fight. Whether you are a man or a woman, once the social construct breaks, you should be ready to deal with the ramifications of your actions.
-MISBAAH MANSURI
The following two tabs change content below.
Latest posts by Riya Lokhande (see all)