Travelling is an art and something that enriches you from within. Travelling is the best education which encounters yourself with many self-learning tasks. This world Traveler will not only help you to know in detail about a city or country but also to peep virtually about a new place. The mere reading can carry you away to a new place of your dreams and live. Imagination can take you everywhere and this travel piece is to serve this purpose.
I personally love travelling but unfortunate to visit those places which I want to see. I am sure many of you too are going through this same problem. Well travel lovers don't wait and grab any kind of adventure they seek.
Here are 24 hours in HONG KONG.
 Hong Kong encompasses the true vibrant spirit of modern Asia. A perfect day would include a trip up to the peak to take in the breathtaking views, followed by sampling many of Hong Kong's unique delicacies from traditional Cantonese to modern fusion. A journey on the aqua Luna is a must, particularly in the early evening to watch the symphony of lights from the winter
Whether you're into shopping, food, historic sites or peaceful islands, Hong Kong has something for everyone. Here's some guide on how to spend a day in the city…
8.00: Eat like a local – Hong Kong has an overload of tasty and cheap places to eat. So start your day off eating like a local in a trendy café or a local teahouse or an open air café known as Dai pai dongs in the city. One of the many Dai pai dongs in the city is Sing Heung Yuen in Sheung Wan, a favorite of chefs. Try the milk tea, crispy park bun and tomato broth with noodles for a tasty and stomach filling start for the day. Or take in a cha chaan teng, which often specialize in half tea, half coffee, pineapple buns and egg tarts. Yummy.
10.00: Get outdoors – after a filling breakfast, how about working it off with a hike? Hong Kong is surrounded by greenery, and 70% of the territory is actually rural countryside. Try the dragon's back hike on Hong Kong Island. Or Lamma Island is breathtaking for scenic views. Or charter a boat to one of the Hong Kong's many islands. A trip from Causeway Bay to Sai Kung will take you past the city's beautiful bays and give you a chance to explore the geoparks from Sai Kung.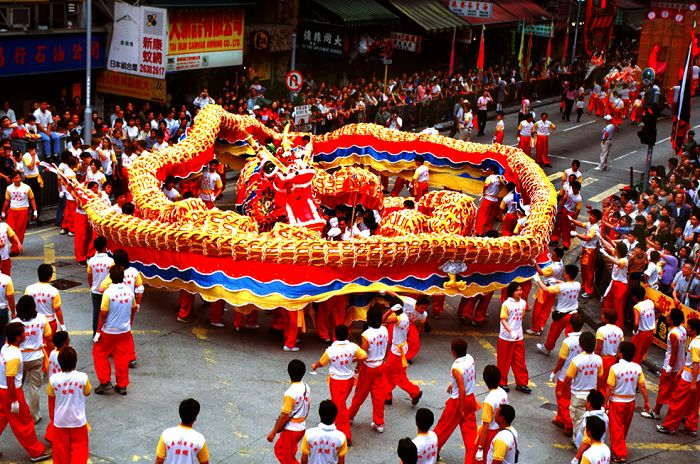 12.00: Get cultured – Hong Kong is considered as the melting pot of east and west, where skyscrapers sit next to ancient temples. Visit Wong Tai sin temple, one of the city's most popular tourist attractions. It's the home to 3 religions – Taoism, Buddhism and Confucianism – and is set in a typically ornate building. Then head to Nan lian garden, a tranquil public park built in the style of the tang dynasty. The small landscaped garden also has a vegetarian restaurant and a teahouse, if you need a mid-morning pick up.
14.00: Learn Kung Fu: you can learn to be quick on your feet. Take a 'wing chun' tour – the kung Fu technician adapted by Bruce lee – including a class, a visit to the avenue of the stars to see a statue of Bruce lee, and a trip to the Hong Kong heritage museum for an exhibition dedicated to the martial artist.
16.00: Visit PMQ – spend the afternoon wandering around PMQ, a hub for the city's creative and design industries. PMQ stands for police married quarters (it is the former home to the families of the Hong Kong police force) and once housed a school. Now, its home to an eclectic mix of boutique shops, exhibitions and artists' residences, as well as restaurants including Jason Atherton's Aberdeen street social. Alternatively, check out one of Hong Kong's events throughout the year (February 2015), the dragon boat carnival in June or the wine and dine festival in October.
18.00: Go to the races: even if you are not somebody who loves horses, head to the races in the early evening. The two major racecourses – happy valley and sha tin – host events between September and June, so do check the calendar for race meets.
20.00: Eat well: there are over 11,000 restaurants in the city, meaning you could eat three times a day for ten years and never eat at the same restaurant twice. 😛 Hong Kong's specialty is Cantonese cuisine such as dim sum, wonton noodles and congee, but it's also a great place to try other cuisines. Michelin – starred Pierre has great views of the Hong Kong skyline.
22.00: On the roof: after a busy day exploring in the city, wind down with a cold drink overlooking the world-famous skyline. On Hong Kong island, head to sevva, sugar or Armani price or in Kowloon head to waalaamaalaa and ozane (it is the highest bar in the world) to watch right fall over Hong Kong's many high-rise buildings.
BY SANGITA MAITY